BBC Taps HBC For New Liz Taylor Flick!
Written by Katie Marzullo. Published: February 13 2013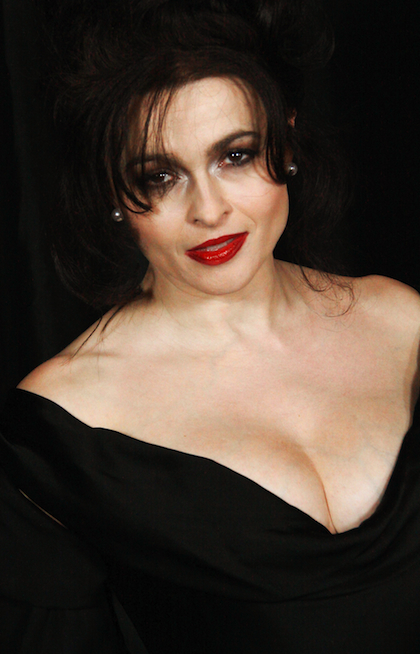 The hangover from Liz & Dick has barely worn off, and already there is a new Elizabeth Taylor biopic in the works! And no, it's the one starring Camilla Belle that Irecommended a few weeks ago(rats!).
This one will be produced by the BBC (so far so good) and will star none other than Helena Bonham Carter as Liz herself (ding! ding! ding!). Cast opposite her as the omnipresent Richard Burton will be fellow Brit and former "The Wire" starDominic West.
But before you go having PTSD-type visions of Liz & Dick: Part 2, this film will be extremely stream-lined, focusing on one particular moment in the pair's life; that is, when they starred together in the Broadway revival of Noel Coward's play Private Lives in 1983… AFTER their second divorce. Awwkwaaarrrd!
In all seriousness, though, I am loving this idea. First of all, so many biopics have been made about Liz already that try to stuff her entire (very colorful) life into just a few hours. Even a film that just zeroes in on her tumultuous relationship with Burton can get sort of chaotic. I think we're all pretty familiar with the story at this point. So, already armed with plenty of backstory, what an intriguing idea to explore this couple's relationship post-two marriages, only coming back together in a professional capacity. Anyone who has ever dated a co-worker can easily relate, amirite? But unlike Liz & Dick, this film will likely feature less throwing things and more poignant reflection from a couple who have been-there-done-that. This certainly works better to HBC's strengths as an actress as well.
The film, simply titled Burton and Taylor, does not have a release date as of yet – stay tuned!
(Image via Ai-Wire/WENN)
- Katie Marzullo, YH Staff Editor