"Atypical" Season 2 Promises to Keep Embracing the Imperfections of Family!
Written by Kyla Killackey. Published: August 24 2018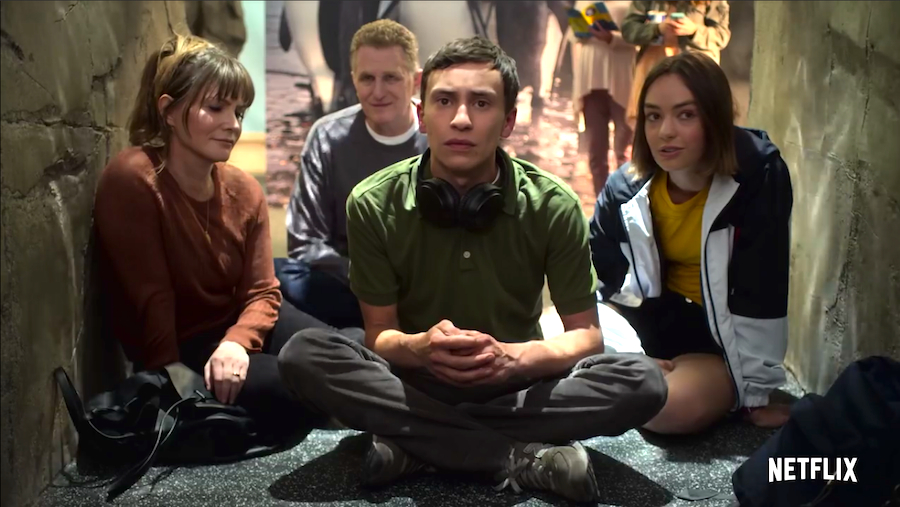 "It's a rough world out there, that's why you need your family." – Sam (this season is already giving me all the feels and I haven't even seen it yet)
Life isn't easy and sometimes you just need to sit on top of your brother and pretend you're hatching him like an egg... at least that's what seems to work in the Gardner family.
That's right, our favorite cast of weirdos is back for a second season of "Atypical" and they're looking better than ever. Netflix just released the trailer for Season 2 and it promises to be even more wonderful than the first.
Casey (Brigette Lundy-Paine) is leaving Sam (Keir Gilchrist) to fend for himself and moving to a new school, Sam is starting to look at life after high school as college applications approach, and Elsa (Jennifer Jason Leigh) and Doug (Michael Rapaport) are trying to navigate the murky waters of what their marriage has become. Will the Gardener pack be able to survive intact? They certainly have quite a bit of help from their friends to try and keep them all together.
Casey's boyfriend Evan (Graham Rogers) is also back, and I would like it to be officially known that, even though he was recently dethroned as my favorite on screen bf by Peter Kavinsky (check out To All The Boys I've Loved Before), Evan still holds the second-place spot in my heart. Meanwhile, Sam's best friend Zahid (Nik Dodani) returns as the supportive angel that he is, bringing us more beautiful friendship moments, and Sam's therapist Julia (Amy Okuda) is pregnant! So, let's hope Sam finally gets the message that she's off the market.
There are penguins and fights and friends and family and all of that emotional turmoil that keeps bringing us back for more. "Atypical" Sseason 2 premieres September 7 on Netflix, so we all know what I'll be doing that weekend. Who's with me?
(Image via Netflix)
- Kyla Killackey, YH Contributing Writer