ARTIST TO WATCH: Kallie Rock
Written by Joely Live. Published: May 13 2022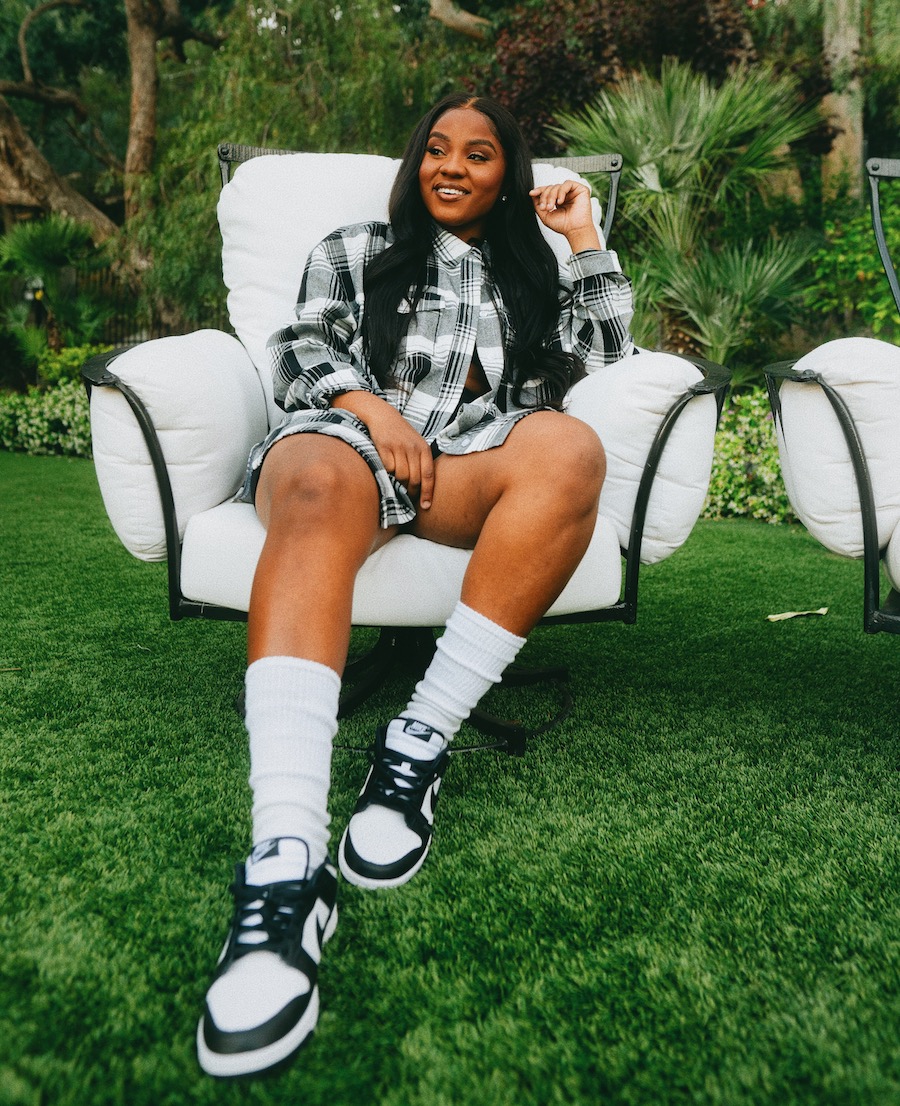 ( © Grant Gishoeski)
Kallie Rock, the newest singer taking over our Spotify, is on the rise, and while the music speaks for itself, we'll give you a few more reasons to fangirl over her too!
When you think of '90s songs, your brain probably goes to classics like "Smells Like Teen Spirit", "Wannabe", or "Shoop". When you think of modern-day '90s vibes, you likely think of hits like "Levitating", "Party In the USA", and Lizzo's latest hit, "About Damn Time". Now, imagine combining today's pop with the '90s era. That is where Kallie comes in.
Kallie's music is considered pop with a twist, thanks to her Florida upbringing. Kallie was raised in Daytona Beach and eventually settled in Orlando during the '90s. Being a music person, the culture of music in Florida nearly 30 years ago really spoke to her in an intense way and now that has begun her own music career, she has taken that unique style with her to bring you 90's pop.
( © Logan James)
Kallie is also a very hard worker who has had to earn her success. For as long as she can remember, her goal has been to become a singer, but she knew that would not be an easy task. Her internal fire, which is something we think everyone of us can resonate with, was and still continues to be her driving factor. She also contributes her success to her perseverance, faith, family, and dedication.
She also gets personal in her music, and that is very apparent in her latest single "I Thought I'd Miss You More". When discussing her single, she made note that it was about a back-and-forth relationship with her ex, something we can all relate to. She felt the relationship became very one-sided, as she was the only one who kept fighting for them, but it came from a fear of letting go and moving on. But she finally got the point of letting go for the final time and not being as sad as she had thought; that is when she knew she'd be okay.
Kallie just finished the music video for "I Thought I'd Miss You More" and we can promise you it's worth a watch -- it brings her experience, and possibly an experience similar for some of our viewers, to life.
We are so excited that we had a chance to learn a thing or two about Kallie Rock, and can't wait to watch as she continues her journey to success in music. Before you log off, make sure to go check out her video for "I Thought I'd Miss You More"!
Follow Kallie on Instagram!