ARTIST SPOTLIGHT: Jacob Whitesides
Written by Brittany Taormina. Published: November 09 2015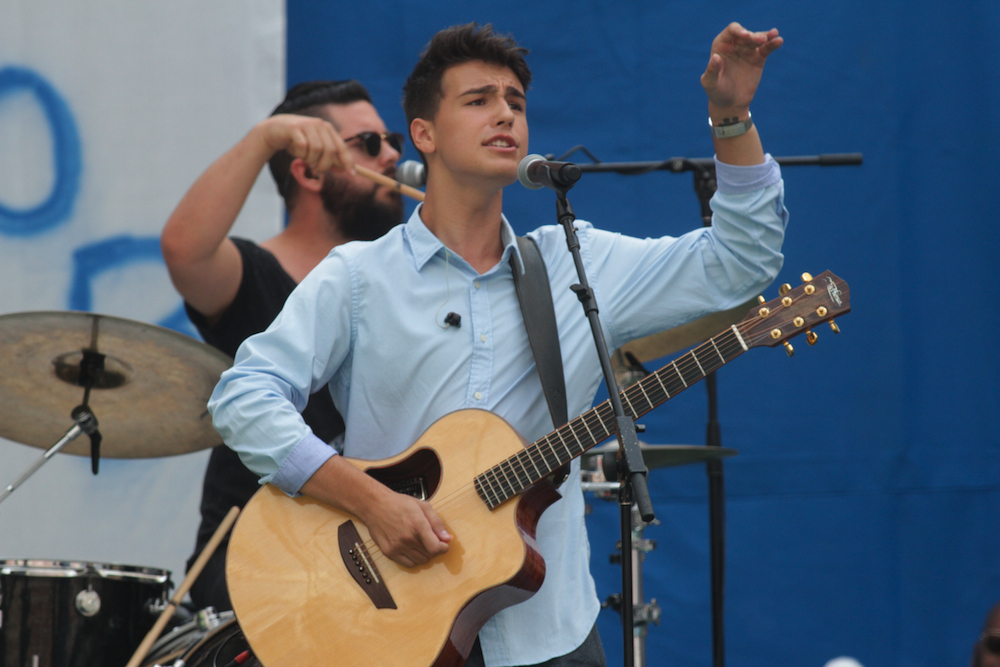 Attention, YH readers! The musically talented, Jacob Whitesides, has quickly become one of our favorites. If he's not already, he should definitely be on your radar!
Jacob gained a great deal of success from uploading covers on YouTube, including his acoustic rendition of John Legend's "All of Me"... a personal fave!
His internet success is starting to pay off big time, even making it through the first round on "The X Factor" and jamming out with Shawn Mendes on the MAGCON tour in 2014!
Since then, he has released three amazing EP's: 3 AM, A Piece of Me, and Faces on Film. Two of the three were even released in the same year -- impressive! Did I mention that he is only 17 years old? Geeking out that he has already released this much content; it shows how dedicated he is to his craft at a young age. His song, "Ohio", is so beautiful and heartfelt. Take a listen!
His current EP, Faces on Film, is phenomenal, and "Shame On You" is on repeat. A fan in the comments section mentioned that the song should be featured on "American Horror Story". All those in favor, say aye – AYE! The melody and tone of his voice capture the series perfectly. There is so much variation and technique in his sound, which says a lot about his musicality.
And just look how sweet he is with his fans!
Talented AND a nice guy?? Sign me up!
It's obvious that he loves every aspect of music, and his career will continue to grow. Can't wait to see what the future holds for Jacob Whitesides!
Want more of Jacob? Follow him on Facebook, Instagram, and Twitter, and check out his official website!
(Photo via Macguyver/WENN)
- Brittany Taormina, YH Contributing Writer