ARTIST TO WATCH: Jack Harlow
08-27-2020 by Dalila Bevab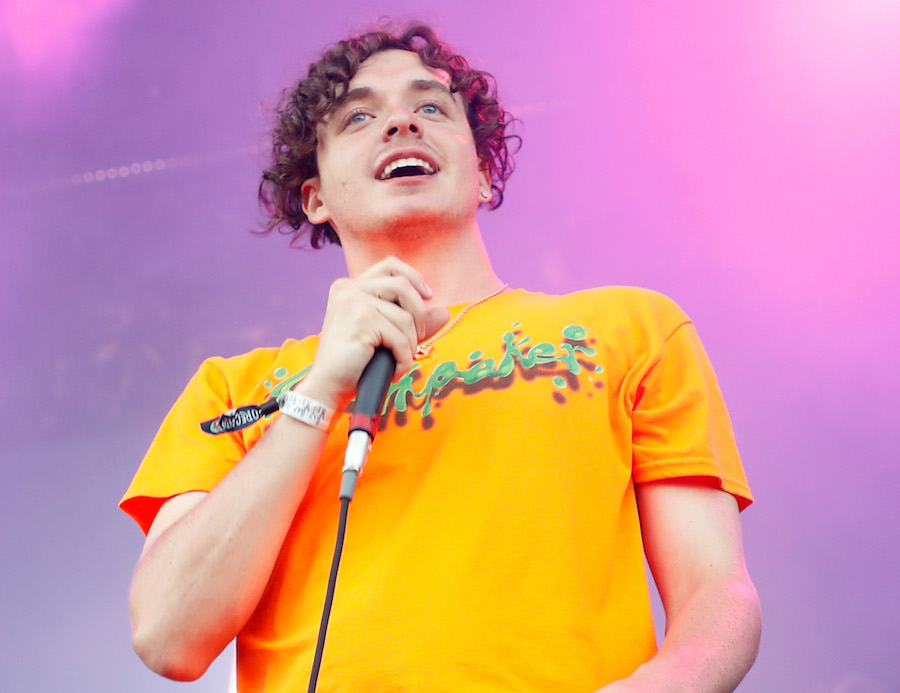 ( © Taylor Hill/Getty Images)  
2020 has proven to be the year for 22-year-old Louisville, Kentucky, nativeJack Harlow, a fresh face in the hip-hop world and the hottest topic right now, especially following the release of the "WHATS POPPIN" remix featuring the iconicLil Wayne, DaBaby, andTory Lanez. Featured on Spotify's "Today's Top Hits" playlist it is extremely impressive and equally as amazing to see a young artist's name mingled with the likes of Harry Styles,The Weeknd, and Dua Lipa.

Certified platinum "WHATS POPPIN" went viral in the beginning of 2020 on TikTok, with people using the song in their videos, and it was stuck in everyone's heads for weeks. The catchy tune peaked at #16 on the Billboard Hot 100 chart and deservedly so, with its unique beat and Harlow's smooth rapping style.
Harlow has amassed a significant social media following for a new artist, with a dedicated fanbase who are vocal about their love and admiration for him.
It was clear early on in Harlow's music career that he was destined for greatness. His earliest projects include a mixtape titled Extra Credit and Finally Handsome a few years later. But what really kicked off the curly-haired rapper's career was a four-track EP titled The Handsome Harlow EP, released in his junior year of high school. To make it better, he was playing sold out shows throughout Louisville and we're mega impressed that he did THAT… while in high school. Can you say iconic?
Well, Atlantic Records thought so and signed Harlow in 2018, leading to the subsequent release of his 5th mixtape and first big label release, Loose. Switching to a powerful label gave Harlow access to the hottest producers and resources to put his talent to great use.

Things just kept getting more exciting for the eager rapper, who performed at popular festivals like Louisville's own Forecastle Festival and Tennessee's Bonnaroo. Maybe we'll see the name "Jack Harlow" in big capital letters on a future Coachella lineup?
Although Harlow was still perceived as local talent in 2019, things changed when award-winning singer and Louisville native Bryson Tiller saw something in him (perhaps a bit of himself?) and the two collaborated to create the amazing rap/R&B masterpiece, "THRU THE NIGHT". The song currently has over 38 million streams, for good reason.
If you thought the collaboration with Lil Wayne was impressive, Harlow's song "Yikes" was featured on the official soundtrack for the Warner Bros. movie Scoob!, which we believe is the first of many movie tracks for the talented artist.
Fans' hearts were shattered when his Roaring 20s Tour was cancelled due to COVID-19, and we're still heartbroken over it. He was set to embark on a 24-date headlining tour across the United States with artist Guapdad 4000. But don't fret, we expect that new dates will be added when the time comes, BUT make sure to hop on those tickets because Harlow is gaining more notoriety by the minute. You can expect to catch us front row and backstage at VIP to meet this young legend in the making.
While Jack Harlow may not be at the very top yet, we at Young Hollywood anticipate that he will become a household name. He has the looks, talent, charm, and the perfect on-stage energy—the total rockstar package, as one might call it. Keep an eye out for Mr. Harlow and his upcoming projects by following him on Twitter, Instagram, and Spotify. He knows just how to keep us on the edge of our seats.