ARTIST TO WATCH: Dillon Rupp
Written by Brittany Taormina. Published: October 27 2015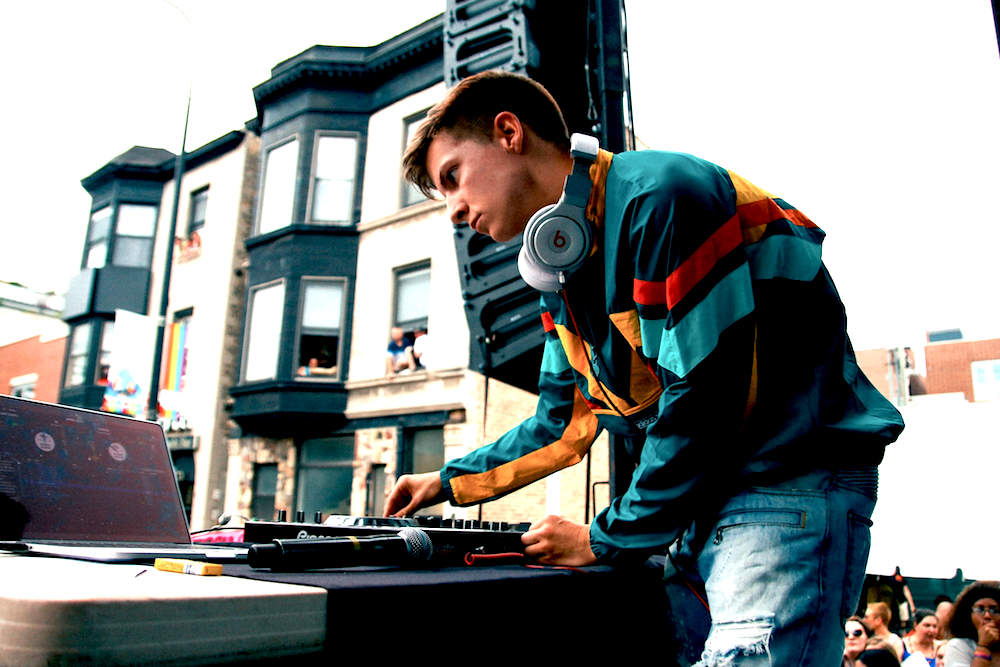 Attention, music lovers! Dillon Rupp, AKA DJ Rupp, may only be 18 years old, but he's already a DJ, artist, and Internet sensation, and definitely someone who needs to be on your radar! He has been a personal favorite for quite sometime, and I, for one, am glad he is having so much success.
Dillon has definitely put in the work to be where he is at today. I mean, come on -- this Indiana native has opened for Demi Lovato, Tyga, King Los, and Shawn Mendes. He has also DJ'd on tour for some of our favorites, Jack & Jack andSkate!
Dillon had an early appreciation for hip-hop music. When he was just a junior high school he began working with different music equipment and programs, which really helped him become familiar with creating his own sound. Before he knew it, he was free-styling! Can we take a minute to appreciate that he was only in high school when he started doing this? That's incredible!
His first single, "Buckwild", was released with Taylor Caniff; the duo was called 2Virgins at the time, and they performed the song live together for the first time at MAGCON New Jersey. MAGCON consisted of different Internet personalities that would tour together for a meet-and greet-convention, hence the MAGCON abbreviation. Safe to say, the song was an instant success! It was #1 on the iTunes chart for two days and #30 overall on the hip-hop chart. Practicing his craft really paid off -- the numbers speak for themselves and we love it!
Dillon has since released a mix on SoundCloud and collaborated with an array of artists. I'm sure all fans of Freshlee Records love his song "Where Art Though" ft. Sammy Wilk and Skate. He also released a track featuring Jack & Jack entitled "Party of the Year". Got to love these Midwest boys!
His latest single "Indiana" is an absolute SMASH! He has found a sound that really works for him and stands out from other artists, which is hard to do. If you're reading this, you should probably pause here and go and buy it on iTunes right now.
It is evident that he has already made a credible name for himself. Hard work and dedication really do pay off. We can't wait for what's in store for this triple-threat. We are so proud of all Dillon's accomplishments and wish him continued success!
Follow Dillon on Twitter and Instagram, and check out his official website!
(Photo via Jordan Conde)
- Brittany Taormina, YH Contributing Writer