ARTIST TO WATCH: Brockhampton
Written by Emmy Freedman. Published: August 28 2017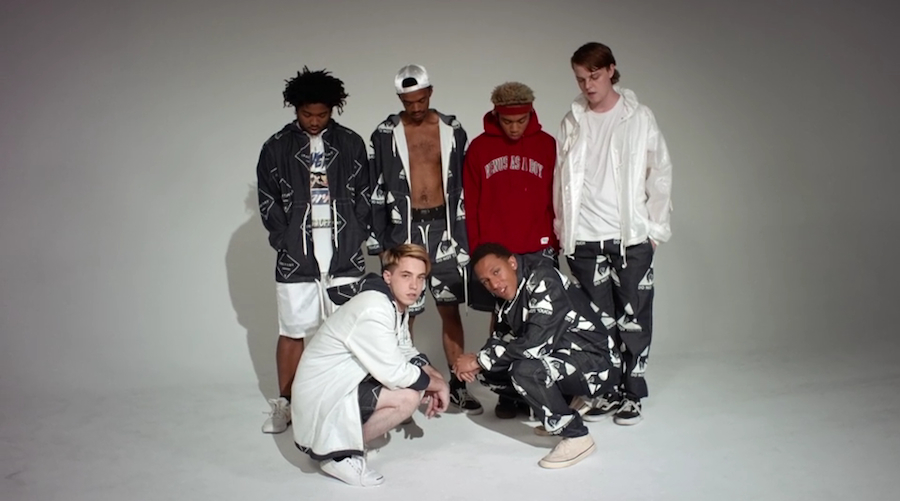 When you think "boy band", what comes to mind? One Direction, perhaps?Backstreet Boys? Well, the newest kids on the block are Brockhampton, a rap collective that originated in San Marcos, Texas. The group formed in 2015 via an internet forum dedicated to Kanye West and have since put out singles, a mixtape and, a couple months ago, their first official full-length album.
The group is headed up by Kevin Abstract, a 20-year-old rapper who's an up-and-coming artist in his own right. But despite solo projects, these rappers thrive when they can bounce off each other, which is exactly the platform Brockhampton provides for them. Their music is often brash and rough, unlike mainstream hip-hop, but they also provide plenty of cool beats and a diverse catalogue of songs since each member of the collective has a unique style to offer. This is best heard on the group's 2015 single, "Dirt", a 5-minute song in which the style is constantly being changed up so much that it starts with a steady piano beat and ends in a spastic flurry of anger. (NSFW)
The group's newest project is its first full-length album, Saturation, featuing 17 songs of varying sounds and approaches to rap music. The first track is a bit of an assault to the senses, but the second song, "Gold", takes a step back and introduces the listener to all the different voices that make up Brockhampton. Their voices weave in and out of each other's, switching off evenly throughout each song so every member has a chance to perform. The result is a lengthy album that you won't soon tire of because the next song is significantly different from the last. And that's also an incredible feat, because there are no featured artists on this album, only the members of the group. (NSFW)
Brockhampton's sure to only grow more popular as time goes on and its members mature, so tune into this hip-hop boy band now before they blow up!
(Image via VFILES/YouTube)
- Emmy Freedman, YH Contributing Writer