ARTIST SPOTLIGHT: Vince Staples
Written by Emmy Freedman. Published: August 14 2017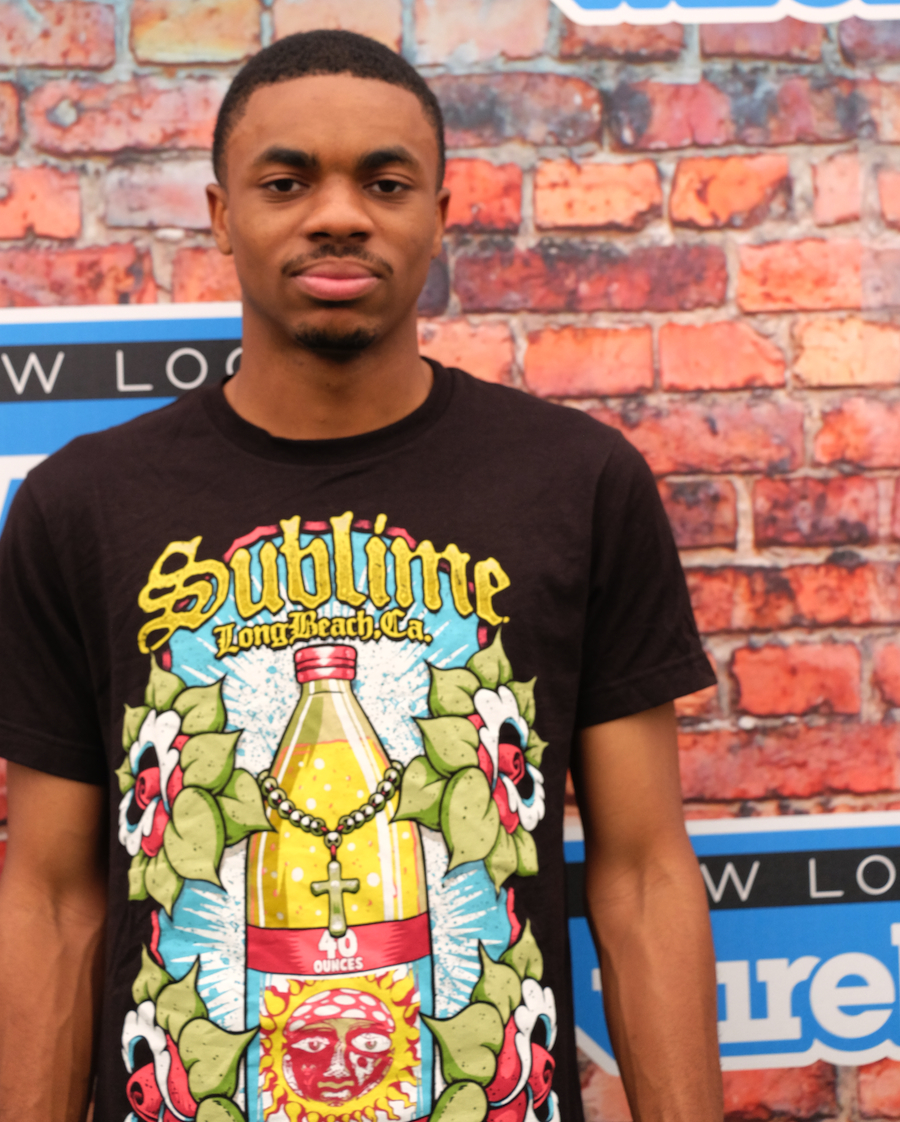 (Warning: Some video clips NSFW)
Even though he's only 23 years old,Vince Staples has been a relevant player in the rap industry for quite some time. He released a couple of mixtapes beginning at the end of 2011, but he really began to achieve national attention with his 2015 debut full-length album,Summertime '06. Now, two years later, he's released his second one: Big Fish Theory.
If you haven't yet listened to Summertime '06, I suggest you play the whole thing from start to finish right now. It's a long album with two sides (yes, those terms are essentially obsolete at this point but it's still broken up that way on Spotify), and, like the name suggests, it plays especially well during the Summer due in part to its length. The first track opens with the sounds of seagulls flying around and waves lapping the shore before a gun goes off and we're launched into Staples's impoverished and crime-filled world of Long Beach, CA.
Big Fish Theory picks up where Summertime '06 leaves off. While there are still lots of songs and lyrics about growing up in an impoverished neighborhood full of gang activity, he adds in songs that act as commentary on the lavish lifestyle that awaited him once he made it out of his hometown. Staples made it out of one dark place just to enter a new one full of different unexpected challenges. The album is also helped along by an array of producers that allow it to stand distinctly apart from his debut. The subsequent sound is much more industrial and almost techno at times in ways that Summertime '06 never would have thought to touch.  
Big Fish Theory is complex. Listen to it once for the production value, another time just for the lyrics. Staples has a lot to say and it can often be hard to keep up. On "Crabs in a Bucket", he raps at lightning speed about making it in the hip-hop scene but still being subjected to racial discrimination in America. The song title also sheds light on Staples's struggles as a hip-hop artist and life in urban poverty, with the idea that "crabs in a bucket" are constantly climbing over each other to get to the top but they never actually make it out since they refuse to help one for the good of the group.
But there are also songs about love and relationships here, like "Love Can Be" and "745", which also has a mesmerizing beat to complement it. There are also more traditional-sounding rap numbers on here, like "Bagbak" and "Party People", and a song with a Kendrick Lamar feature, so this is really an album anyone can enjoy.
Big Fish Theory is everything that I hoped for as a follow-up to the young rapper's amazing debut album. But just because he might now be a big fish in the little pond of Long Beach doesn't mean he sizes up to the larger sharks that recognition and fame bring. Let's hope he keeps his direction for his albums to come!
(Image via WENN)
- Emmy Freedman, YH Contributing Writer