Ariana Grande Reflects On Her Musical Roots With 'Yours Truly (Tenth Anniversary Edition)'!
Written by Daria Hodies. Published: August 25 2023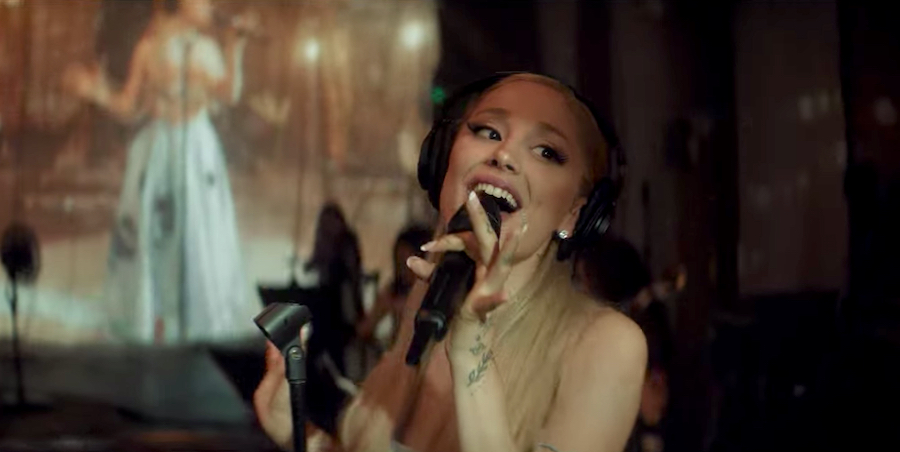 (Photo: Ariana Grande/YouTube)
Time sure does fly! Ariana Grande's debut album Yours Truly turns 10 years old this month, and we honestly can't believe it's been a whole decade since the critically-acclaimed singer graced us with some of our all-time favorite songs. To celebrate, Grande has released a Tenth Anniversary edition of Yours Truly, featuring the 12 original tracks off the album, the Spanglish version of "The Way", and 6 newly-recorded "Live From London" performances. We are so excited to listen to each track, both past and present!
Grande began working on Yours Truly in 2010 while she was filming "Victorious" and then began to formally start working on it in 2011 after she was signed to Republic Records. Grande originally had 20 songs ready to release and narrowed it down to 10 before scrapping them and reworking her sound, image, and songs. In 2013, Grande expressed to her label that she was completely dissatisfied with her debut single "Put Your Hearts Up" and had no interest in pursuing music of that genre, rather wanting to explore and music make of the genre she grew up listening to, which was urban pop, and '90s music. Grande then worked on a plethora of new songs, citing inspiration from a range of artists from Amy Winehouse and Christina Aguilera toMariah Carey and even Whitney Houston. Grande described the first-half of her album as being a "throwback" to '90s R&B and the second-half as something unique and special that she wrote and that is completely original.
Grande also featured different musical artists on her album, such asMac Miller, Big Sean, Nathan Sykes, andMika. Leon Thomas III andCarmen Reece were also notably featured among the background vocalists. The songs on the album varied, exploring a retro style of sound that mixed various musical eras and incorporated other influences, from '50s piano pop and mid-'90s hip-hop to doo-wop music. Yours Truly was originally released in August 30, 2013, as Ariana Grande's debut album. Grande released 3 singles off the album leading up to its release: "The Way", "Baby I", and "Right There", which both fans and critics acclaimed with praises and tons of love. Each single also peaked in the Billboard Top 100, with "The Way" breaking the Top 10. The album was then further promoted with Grande's first concert tour in 2013, The Listening Sessions.
Since then, Grande has released a ton of music, embarked on various concert tours around the world, made history in the charts, and won quite a few of awards, including Grammys. However, we can honestly say that our love for her debut album is one that will never fade, and we are over the moon about her release of  Yours Truly (10th Anniversary Edition)! Grande took to Instagram to celebrate the release, writing, "Happy ten year anniversary to a project that changed my life. Thank you from the bottom of my heart for listening and for growing with me every step of the way. Love you always. :)"
To celebrate, Grande also released an order of events to celebrate, which include Q&As, live performances, merch time capsules, vinyl pre-order, and some behind-the-scenes footage they found in the archives! We can't wait for everything and will definitely be celebrating along with all of you!
Yours Truly (10th Anniversary Edition) is now streaming on all music platforms! Happy listening!