All-Star Cast Retells The Harrowing Real-Life Story of 'Hotel Mumbai'
Written by Meg Spaulding. Published: January 24 2019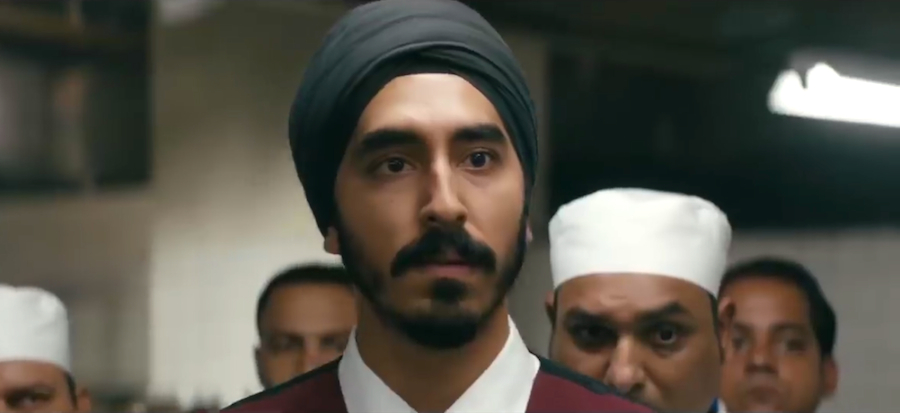 Hotel Mumbai tells the true story of the events of November 2008, when attackers descended upon the city of Mumbai in India. Ten men from Pakistan carried out attacks at hotels, restaurants, and community spaces. The Taj Mahal Palace Hotel was (and still is) one of Mumbai's most luxurious, well-known hotels. Politicians, actors, and plenty of tourists have stayed in its gilded rooms. Hotel Mumbai shows what happened when this symbol of Indian prosperity came under siege. As an American, Indian, and Australian co-production, Hotel Mumbai is a chance to broaden our understanding of international history. Yes, it feels weird to call 2008 "history", but technically it is. So check out the trailer, which thoroughly stressed me out (as it should).
Hotel Mumbai focuses on the of guests of the hotel as their lives intersect after the attack begins. I personally have known about this movie for two years, because I have made a warm cozy home all up in Dev Patel's business. Then, one year ago, along came Armie Hammer into my life, and I had to divide my time between two places of residence. You can imagine my delight when I learned that these two powerhouses would be starring alongside each other! Not to mention, the silver fox we were all too scared to admit we were attracted to, Lucius Malfoy himself, Jason Isaacs. Dev Patel plays Arjun, a member of the kitchen team, who stays to help the guests escape, despite having his own wife and child at home. Armie Hammer and Nazanin Boniadi play a husband and wife staying at the hotel with their baby, and Jason Isaacs plays an important Russian businessman. Despite the somber content, it will be nice to see these talented, capable actors work alongside each other.
You don't really even need to watch the trailer to guess how this is gonna go. It's going to be intense, suspenseful, full-on stomach-clenched viewing. It can be hard to watch a movie about something terrible that actually happened. However, the takeaway from Hotel Mumbai, says the cast, is the resilience that the people of India and the Taj Palace Hotel found. The focus is on the determination that can be born from tragedy, culminating in the escape of more than 250 guests from the hotel, thanks to the devoted staff who didn't abandon the hotel when they had the chance.
The critics have been kind to Hotel Mumbai since its premiere at Toronto International Film Festival. The Guardian wrote that Dev Patel delivers a "subdued yet excellent performance." I am honestly convinced that Dev Patel is on his way to becoming one of this generation's best and most beloved actors. You can watch a possible part of this journey when the movie hits the mainstream theaters on March 29.
(Image via Bleeker Street Media/ShivHans Pictures)
- Meg Spaulding, YH Contributing Writer