6 Stars Who Set Their Own Fashion Rules!
Written by Taylor Carter. Published: February 23 2017
These celebs have made their way to the worst dressed list a time or two, but that doesn't stop them from trying innovative looks and wearing the unconventional outfits we've come to expect. They don't follow the trends, they start their own — or they do follow them, but put their own spin on them. Fashion has no rules when you're having fun; from vintage dresses to bold prints, these stars are living proof of that!
Lena Dunham
                                                                                                                                                                      (Dennis Van Tine/Future Image/WENN)
Part of Lena Dunham's mass appeal is that she is unapologetically herself at all times; this endearing quality bleeds into her fashion selections as well. Dunham has never shied away from the weird or dramatic, and that's why we love her. Her most recent fashion moment, which was met with mixed reviews, was at the premiere for her final series of "Girls" when she walked the carpet in bright pink eyeshadow, a high ponytail, and a vintage '90s Todd Oldham dress. Looking like a punk dream, she went for it!
Miley Cyrus
She's just being Miley! Even in her Hannah Montana days, Miley Cyrus has always had her own unique brand of style. As she's grown up and her fashion has evolved, Cyrus has been less about fitting in and more about standing out. Sartorially speaking, her choices are bold and bright, and she never cares if her outfit's match or follow the latest trends. Cyrus is in her own fashion lane, and that's what makes her wardrobe moments, on stage and off, exciting to witness.
Charli XCX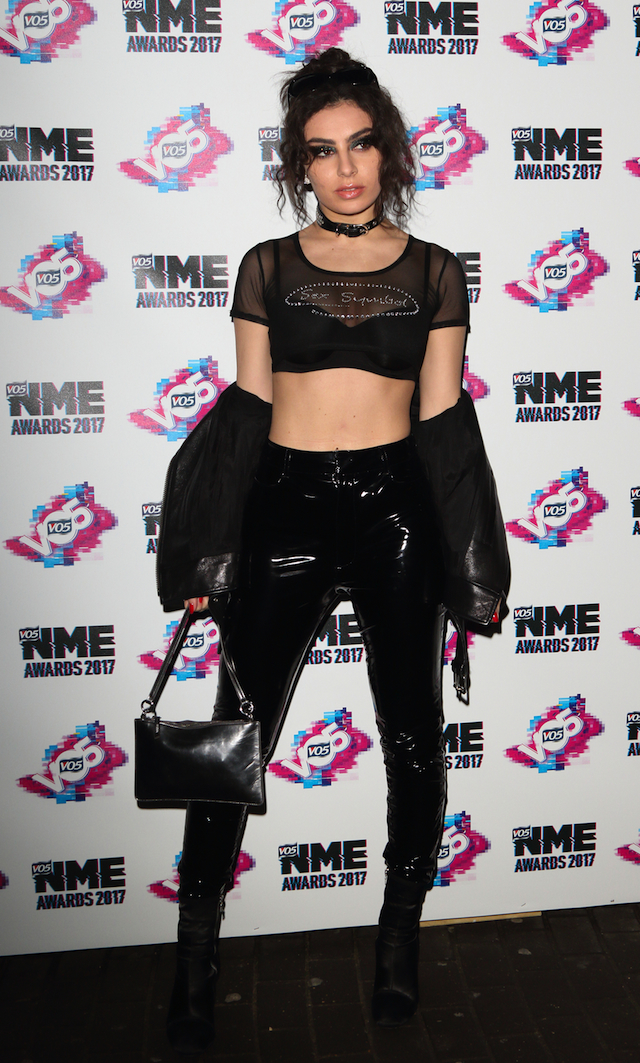 "Break the Rules" is the title of her hit single and Charli XCX's motto when it comes to red carpet fashion. Her style is glam punk with a girly frill to it. It's unique to her and judging her fashion choices against other celebs is unfair, because she's in a league of her own. You can tell she doesn't take herself too seriously and her clothing is meant to be fun, not to impress the fashion police because, let's face it, she will always be a repeat outfit offender, but at least she's not boring.
Nicole Kidman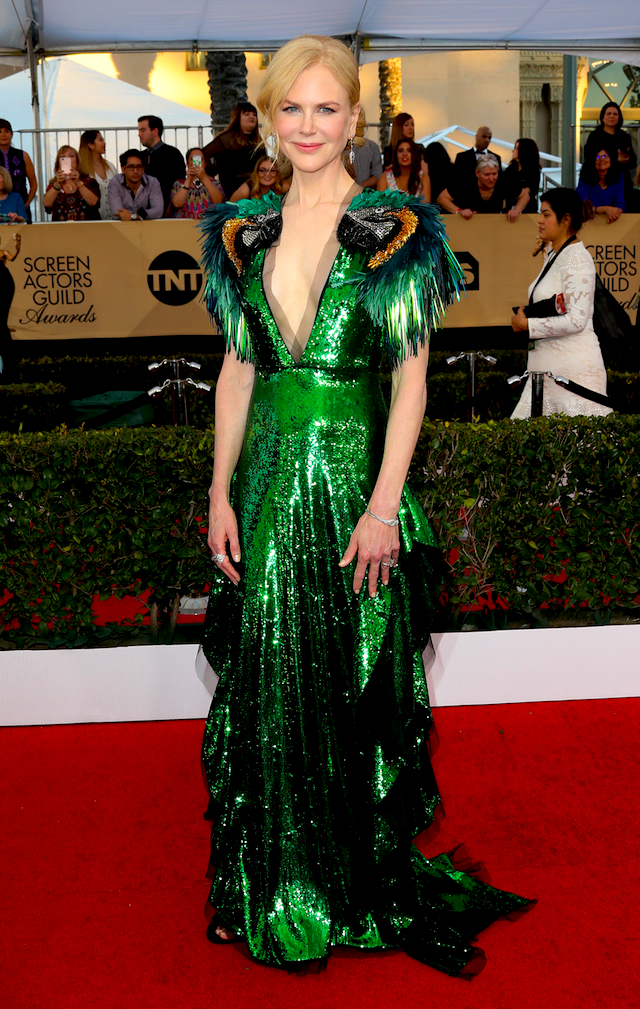 Nicole Kidman always looks movie star regal in whatever she wears, and sometimes she does play it safe in chic, distinguished gowns, but other times she shows up to the SAG Awards with parrots on her shoulders. Kidman definitely doesn't care what the critics have to say, she wears whatever she wants, and she makes even a "silly" look effortlessly cool. I guess that's what happens when you're a famous movie star.
Solange Knowles
The younger sister of the iconic Beyoncé, Solange certainly found a way to set herself apart from her uber-famous sister — through fashion. Knowles style is so high fashion that she looks like she constantly walked off a runway, but sometimes that's where the critics take issue. On the red carpet, a full runway fashion editorial look can be a bit much. However, looking strange or out of place has never stopped her before, and honestly, it kind of works for her and we want more.
Lady Gaga
                                                                                                                                                                                                (Will Alexander/WENN)
Although, she doesn't dress quite as extreme as she used to, Lady Gaga continues to create her own artistic fashion style throughout every phase of her music. Most recently, she's making fun sequin hot pants and oversized pink fedoras part of her repertoire and it's definitely working. When you're an international pop star, you can pull off any look. So, keep the wild looks coming, Gaga, you can do no wrong in our eyes.
(Image via WENN)
- Taylor Carter, YH Contributing Writer