5 Shows That Were Cancelled Way Too Soon!
Written by Taylor Carter. Published: February 23 2017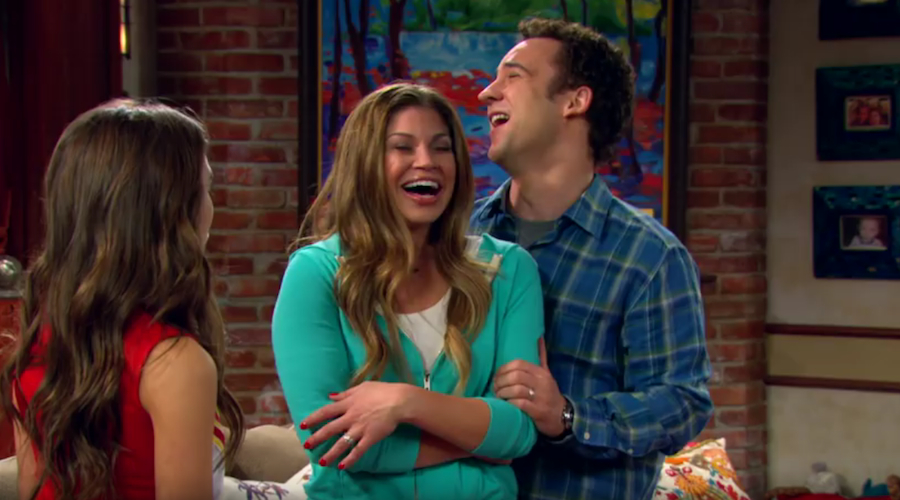 There's nothing worse than binge-watching a terrific show, falling in love with it, and then finding out the cliffhanger ending of the final episode is the last thing you'll ever see. Some TV executive didn't see the magic that the show had, and now you have to mourn the loss of the characters you became so closely attached to. It's the price we have to pay to be constantly given new TV series by networks, but it doesn't mean we have to like it. Here are the shows that we wished would've continued!
1. "Mysteries of Laura"
I know what you're thinking -- not another show about a detective in New York! But this show was different. There were interesting mysteries filled with surprising twists and risky undercover operations; plus, for us rom-com lovers, there were romantic entanglements in the workplace. Plus Laura (Debra Messing) was a single mom with adorable twin boys and a hunky ex-husband -- who, by the way, was also the police chief. Unfortunately, this gem of a TV show only got two seasons but fortunately they are both on Netflix. So, we we can re-watch to our hearts content...
2. "The Grinder"
If you loved "Parks and Recreation" and you never gave "The Grinder" a chance, then you sorely missed out. Starring the hilarious duo of Rob Lowe andFred Savage, Lowe played an overdramatic actor who portrayed an attorney on a hit TV show. Upon its cancellation, he ventures into the family business: a law firm. A fake lawyer trying to work with his real lawyer brother is funnier than it sounds. The show was full of great jokes and that famous Rob Lowe humor. If more people had given it chance, it might not have made this list — and that's the saddest part. The show is on Hulu if you want to check it out and endlessly kick yourself for not finding it sooner.
3. "Don't Trust The B---- in Apartment 23"
Even thoughKrysten Ritter is now killing it as the lead in "Jessica Jones" on Netflix, we will always be a little sad that "Don't Trust The B---- in Apartment 23" didn't thrive like it should have. Ritter played the hilarious party girl Chloe, who rents a room to the down-on-her-luck June (Dreama Walker). At first, Ritter's character tries to take advantage of her sweet Southern roommate, but when her attempts fail, the two become unlikely friends. The show was sarcastic and witty, and sadly there's nothing like it on TV. Also, James Van Der Beek in his most challenging role yet -- Himself! It is sorely missed, but luckily you can check out the show on Netflix.
4. "Smash"
Smash had so much potential, but unfortunately the show didn't make it to a third season. Set in the exciting world of Broadway theater, "Smash" followed a group of performers who were determined to become a sensation in the entertainment world. Both entertaining and drama-filled, the show drew in "Glee" fans from the beginning. However, it was still cancelled by NBC in 2013, but sometimes we still reminisce and listen to the hit songs the series produced.
5. "Girl Meets World"
"Boy Meets World" fans rejoiced upon the news that our favorite TV couple, Cory and Topanga Matthews, would be back on our TV screens, allowing us to see the next installment of their lives -- which proved to be adorable, introducing the world to the amazing young feminist Rowan Blanchard, who played the couple's young daughter Riley. However, Disney recently decided to pull the plug on the show, disappointing "Girl Meets World" and the OG "Boy Meets World" fans alike. We were supposed to watch Riley and her brother Auggie grow up, just like we did with The Matthews boys. We're not crying, you are!
May these shows forever live in our hearts and in our Netflix's watch lists...
(Image via Disney/YouTube)
- Taylor Carter, YH Contributing Writer