5 Ways Emma Watson Is Belle IRL!
Written by Emma Ofria. Published: August 26 2016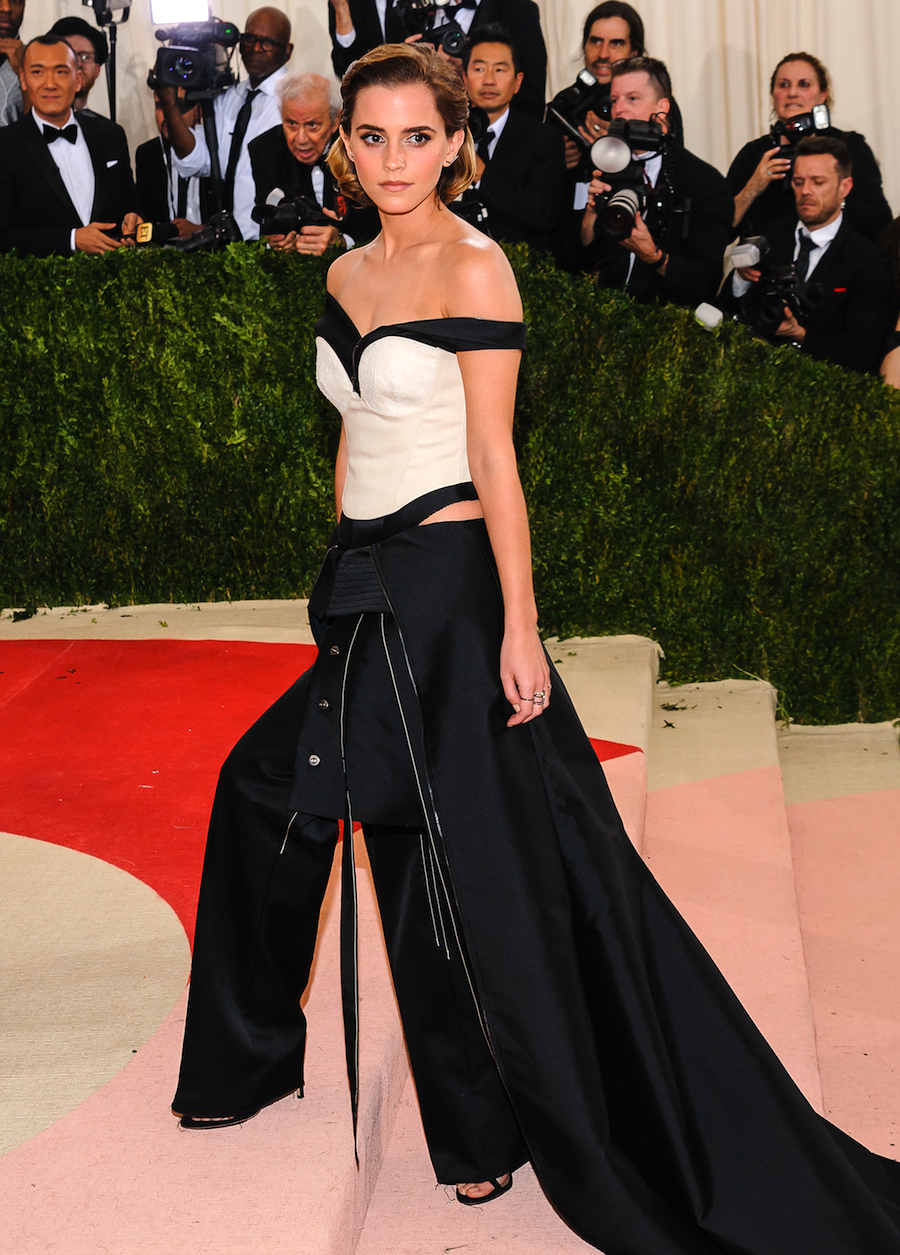 Who didn't get chills watching the first official trailer for Disney's live action remake of "Beauty and the Beast"? From the oh-so familiar melody on the grand piano, the whispered voices of undoubtedly our favorite animated clock and candlestick, to the glimpse of Belle herself -- you count us in for the March 2017 premiere!
We couldn't think of a better casting for the retelling of a Disney classic.Emma Watson has proven herself time and time again as a gifted actress, and we're more than a little excited to hear her sing (the film will be a musical, of course). Even off-camera, she possesses all the qualities that make the character Belle so wonderful. Here are some moments where Emma was truly Belle in real life:
She's got the look.
It didn't take long after her introduction to the world via the Harry Potter movies for Emma to become a fashion icon and a red carpet fave. Her grace and beauty make her the perfect choice to embody Beauty herself!
She's the nicest girl ever.
Belle is regarded for her kindness by all those she knows, from her father all the way to a tiny teacup. She appreciates and respects everyone in the Beast's castle, no matter what form they take. Emma Watson herself has never failed to use her stardom to be positively involved in the world, and not simply as a PR stunt. A recognized humanitarian, she was appointed as the UN Women Goodwill Ambassador at age 24 and joined a movement to educate girls in rural Africa. Add on an impressive amount of charitable causes she supports and you can see why she's a total inner beauty too!
She's a feminist.
Belle is the only girl who can't be swooned by the charms of village hot-shot Gaston. He only envisions her as the ideal wife and believes her dreams of living more than a "provincial life" are silly and nonsensical. Just like Belle, there is no way that Emma would allow for anyone to limit her ambitions. Emma is a self-proclaimed feminist and has been empowering women across the globe with her activism. She is one of the founders of HeForShe, a global gender equality campaign that aims to educate and promote women's rights. You go girl!
She's a bookworm.
Half the time we see her on screen, Belle has her nose in a book. Her favorite place to be is a library for goodness sake (sounds like a certain character from Harry Potter, does it not?). On top of balancing an actress's schedule, Emma earned a bachelor's degree from ivy league school Brown University, in English Literature of course! She is well-regarded for her intelligence and received a prestigious position with Oxford University in which she has the opportunity to be a visiting lecturer. Beauty and brains -- check!
She was born in Paris!
Beauty and the Beast takes place in the City of Light -- no such thing as coincidences!
With all this in mind, Emma Watson has the makings of a true princess! If only we could use some of that Disney magic to fast forward to the 2017 premiere...
(Photo via WENN)
- Emma Ofria, YH Contributing Writer