YouTubers' Top Back-To-School Hacks!
Written by Emma Ofria. Published: August 25 2016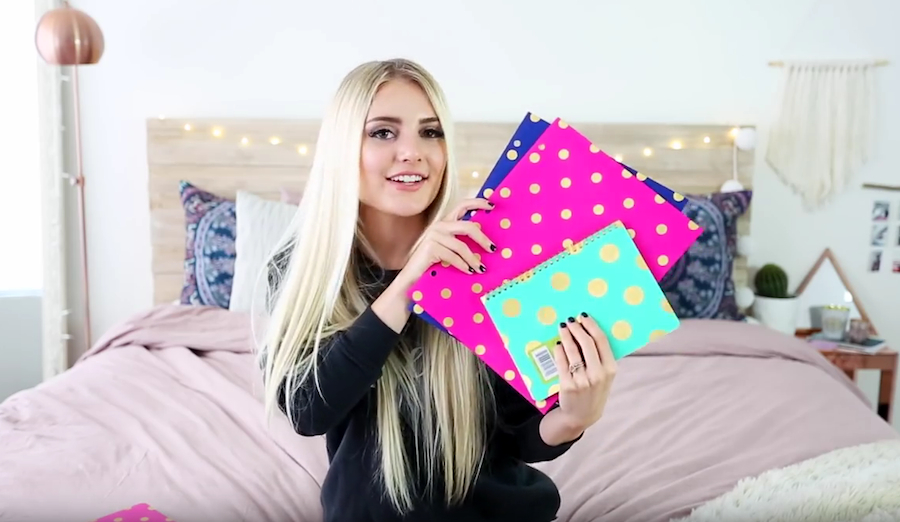 The month of August is basically the "Sunday Blues" equivalent of the calendar year. The thought of school quickly approaching can be something that many summerbreakers dread. We've been through it before: the inevitable trip to Staples to stock up on sticky notes and grid paper, figuring out rides, hoping at least one best friend will be in your class (unlike every other year, ugh)...
You've probably heard the study tip "laminate your notes so the tears fall off" -- well-intentioned but doesn't quite get anyone enthusiastic about returning for the first day of class. We've compiled some awesome videos of school life hacks to help you feel like this is going to be your year!
How to Be a Morning Person
Okay, maybe you won't ever pop up feeling fresh as daisy, but certain tips (like Danielle Carolan's for creating a morning wake up playlist) can actually make the 6:30am alarm more bearable!
School Supply Haul
YouTuberAspyn Ovard shares our enthusiasm for cute new school supplies. Not sure why sparkling notebooks makes one happier, but they just do!
Study Tips and Organization
AlisaMarie definitely has some good pointers to keep in mind if there's a class you're stressing about!
Healthy Lunches in a Breeze
Actually super important! You have enough to stress about with homework and projects and stuff, but you still need to keep energized and alert throughout the day, so be sure to check out Sierra Furtado's tips for quick and easy (and healthy!) school lunches!
Hopefully some of these videos will help you feeling confident as you head back to school. You don't have to be excited per se, but you can at least be more prepared -- and that's a big head start!
(Screenshot via YouTube)
- Emma Ofria, YH Contributing Writer