5 Times Celebrities Hilariously Used TikTok Filters!
Written by Annel Then. Published: June 06 2022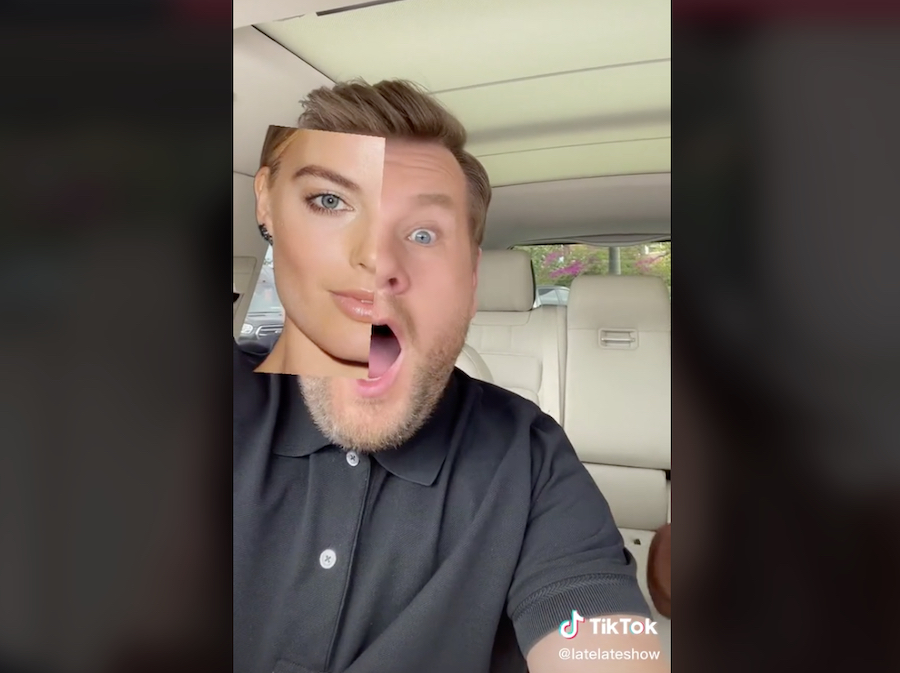 (@latelateshow/TikTok)
As we all know filters are the newest trends in social media, and most of the time our favorite celebrities can't help but have some fun with them, especially on TikTok. Most of these filters are great, especially when they compare one celebrity to another just by comparing similar facial features. They really are so fun to use and there are so many out there to try. Most TikToks made with these filters are hilarious to watch since there are many ways to add your own spin on a TikTok video. Here are some of our favorite celebrities having fun with filters featured on TikTok!
1. Camila Cabello & James Corden
James Corden and Camila Cabello took turns using the "Celebrity Lookalike" filter created by Emma Sofija on TikTok. It was definitely a surprising result to look at and we are sure they had fun behind the scenes. Do you agree that they look similar to Margot Robbie andBritney Spears?
2. Selena Gomez
Okay so this one isn't really a filter, but it deserves a mention!Selena Gomez is great with sounds and is known on TikTok as the queen of acting out sounds, since she clearly is great with lip-synching to them. She is exceptional and spot-on when it comes to acting them out too. And if you did not know she was an actress, where have you been? She usedShaelovve's sound about being makeup-ready and being a true blessing. Selena is definitely a blessing. Purr, Selena, purr!!! 
3. Doja Cat
Doja Cat was no stranger to an acting challenge by user @Shante.Monroe, and she did so joining in on the challenge by using the "Beard Scars" filter created by @Strong_fil. This effect made this performance one-of-a-kind, and so did Doja by fully immersing herself in the character. Well done, Doja! Will we be seeing more of your acting soon? We hope so, she definitely slayed!
4. Charlie Puth
King of pitch and sound, Charlie Puth is often active on TikTok reacting to videos and occasionally using the filters on the app. One he had fun using was the "Who'd You Rather" filter byJan Mahavan and honestly, we would say Charlie was lucky to appear first alongside Zac Efron on the first choice. Two good choices, of course!  Who'd you pick?
5. Meghan Trainor
Watch out! This queen's got some serious dance moves! Meghan Trainor used the trendy "Rotoscope" filter to show her dance moves and to celebrate the record label liking her new music. We can't wait to see this icon "Shake it, Shake it!" some more on the big stage dancing to her new music coming soon. We know they're going to be major hits! 
What's your fave filter to use in a TikTok video? Let us know!