5 Summer Concert Essentials!
Written by Daria Hodies. Published: May 19 2023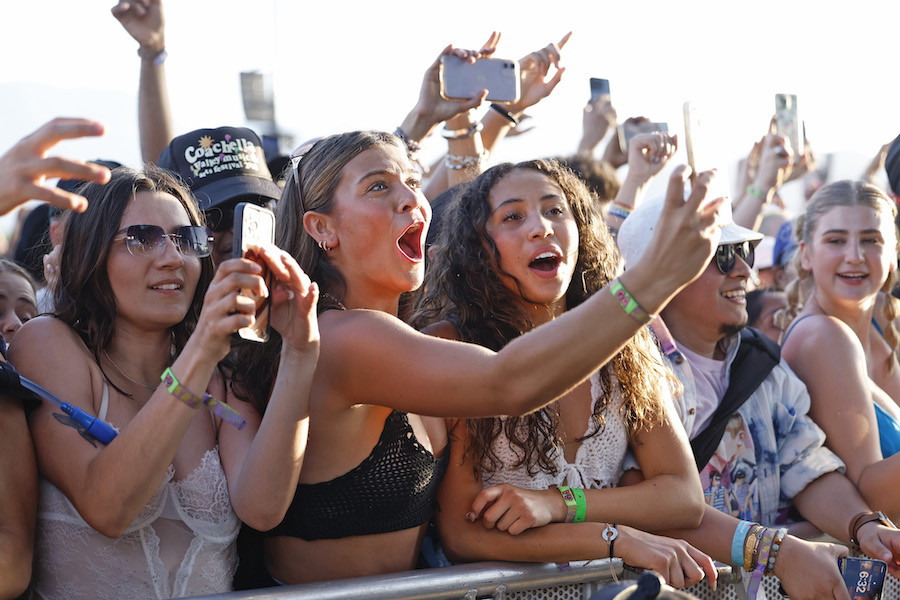 With Summer concert season just around the corner, fans of live music everywhere are gearing up for long sunny days and hot Summer nights. Venues both indoor and outdoor are also enforcing strict bag policies. While all venues are different, the policies are usually similar and designate either clear bags or a small purse no bigger than 12" x 6" x 12".
With this is mind, here are a few ideas for items that not only fit in your bag but also will be essential to making your Summer concert experience one that you'll never forget!
1. Hair Ties
For my long-haired guys and gals, having an extra hair tie with you is always the move. Whether you're dancing, head-banging, or even just standing and taking it all in, the hot Summer sun can make anyone with long locks sweat a little more than they want. Having a hair tie on standby to put your hair up will do the trick and make you feel so much better. Plus, if a friend needs one, sharing is caring! Always bring a couple extra because you never know who else might need to put their hair up and out of their face.
2. Sunglasses
Both stylish and safety-orientated, sunglasses protect our eyes and give us that extra "wow" factor when accessorizing our perfect concert outfit. Having a fun or cheap pair with you at a show will help you see while keeping your eyes shielded from the sun. Plus, when the sun goes down, they look super cute on top of your head!
3. Sunscreen
Safety first! Whether your concert is during the day or later at night, a little extra sunscreen can go a long way. Even if you applied before the show, bringing some along to re-apply later can not only cool you off but can also protect you from dangerous UV rays and that dreaded sunburned feeling. Stores like Target or Walmart sell mini travel-sized ones too, so they can fit in your bag no problem!
4. Portable Charger
Concerts are where you make memories you never want to forget, but if your phone dies, that could be a problem. Having a portable charger on standby could literally save your phone's life. Keeping your phone charged will help you in case you get separated from someone, need to make a quick call or order an Uber, or even if you're just snapping pictures and taking videos of your favorite artist!
5. Wallet
Having a small wallet for your ID, credit cards, and a little cash will be a lifesaver this concert season. You never know if you'll need your ID, want to get food and drinks, or buy a T-shirt from the merch table. Having a small, flat, minimalist wallet will also do the trick if you're looking for something to fit in your bag.
Now that you have some ideas about what to bring, don't forget to be safe, have fun, and dance the night away!