Exploring All The Possible Endings of "Never Have I Ever"!
Written by Tommy Gorman. Published: May 18 2023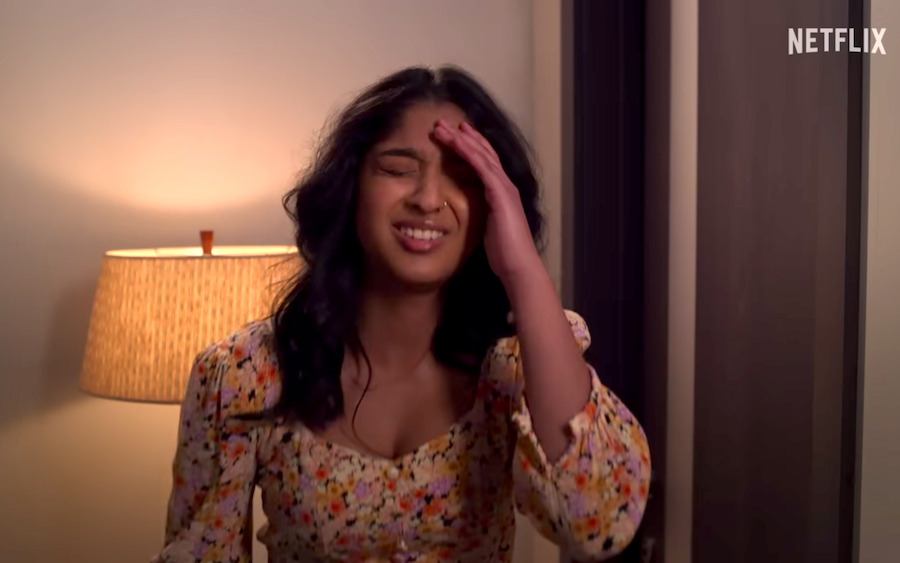 (Photo: Netflix)
Four seasons, forty episodes, and too many love triangles later, "Never Have I Ever" is officially coming to an end once the clock strikes midnight on June 8th. At its core, the Netflix series, co-created by Mindy Kaling, is a love story between Devi (Maitreyi Ramakrishnan) and the women in her life, among them a loving mother, a supportive cousin, and two best friends.
Yet, even still, Devi's journey largely centers around all of the boys who couldn't help but fall for her inviting smile and endearing personality. Before the final season wraps up the "NHIH" story with a bow, I think we should consider who Devi will – and should – end up with!
So what would happen if…
Devi chooses Paxton:
Although he's a fan favorite, Devi ending up with Paxton Hall-Yoshida (Darren Barnet) would arguably be the most predictable conclusion for the show to make. Considering, however, that Paxton is Arizona State University-bound, he'd likely have to drop out and travel back to Sherman Oaks for Devi, which would be, admittedly, an exciting and pivotal end to the series.
Devi chooses Ben:
The end of Season 3 left us with Devi giving up her literal and figurative V-card to Ben Gross (Jaren Lewison) thanks to a "coupon" he made for her earlier in the season. Mortal enemies-turned-soulmates may seem like a fun plot twist, but it's hard to envision a world where Devi ending up with Ben doesn't seem like a form of settling – especially for a character like Devi, who deserves the happiest ending she can get.
Devi chooses Des:
The most unlikely scenario of all would find Devi rekindling her romance with Des (Anirudh Pisharody), the private school student whose mother famously gaslit Devi toward the end of Season 3. The two of them ending up together would be a relationship made up of many cons, but a pro in their bucket would be watching the love between two young people of South Asian descent flourish – a rarity in today's television landscape.
Devi chooses Ethan:
There's not much we can say about Ethan ( at this point, the character that will be introduced in the forthcoming season. We do know, however, that he'll be played by Michael Cimino of "Love, Victor". Unless Ethan is perfection personified, it would be a surprise for Devi to end up with a character we would have known for only a single season – but that's not to say it can't happen.
Devi chooses herself:
The most significant way to end the beloved series is the same way it began: Devi all by herself… just in a healthier way. Perhaps the overwhelming sense of isolation she's felt since the first season is replaced by the newfound form of independence that comes with singledom and growing up. By realizing that a boy – no matter his height or popularity status – doesn't define the woman she's becoming, the character of Devi Vishwakumar can stand as a representation of the new generation of young women with autonomy and intention.
Stream the 4th and final season of "Never Have I Ever" on Netflix starting June 8!