5 Places You Should Visit Before 2016 Is Over!
Written by Brittany Taormina. Published: March 14 2016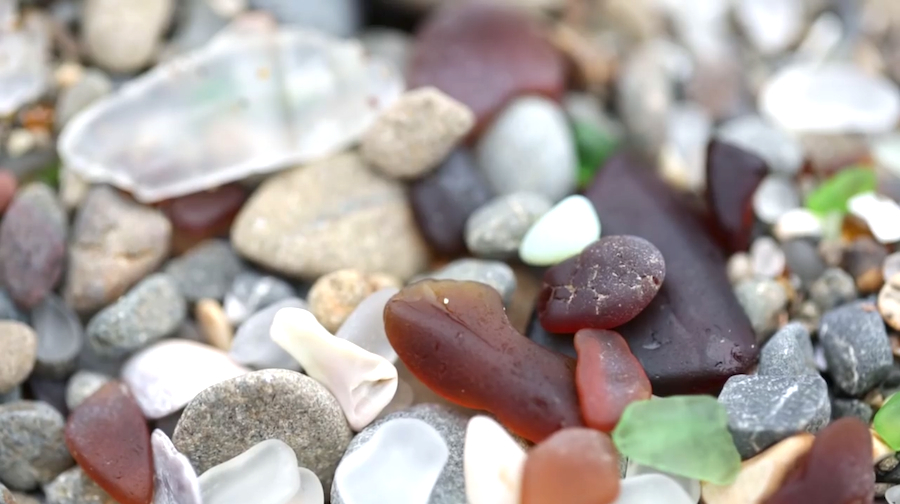 If one of your New Year's resolutions was to get out more and do some travelling, then the time is now to start! There are so many great locations around the world that are absolutely stunning, so if you're feeling a little stuck on where to even begin, here are 5 suggestions for places to tick off your must-travel list!
1. The Grand Canyon
The Grand Canyon is a great place to start off the New Year. While watching the film How To Be Single, it explained that people hike the canyon to ring in the New Year and capture the beautiful sunset over the canyon. It's a fresh start!
2. Glass Beach, Fort Bragg
Glass Beach is located in MacKerricher State Park. It has been said that the many different pieces of glass came from a mass dumping of garbage along the coast in that area. The process began in 1906, as it became the national dumping site. Today, the glass has even begun to diminish from tourists who collect it. It is still a beautiful site to see; got to love how nature works!
3. Gravity Canyon, New Zealand
Want to release your inner daredevil? Well, heading to Taihape, New Zealand, is for you! The Flying Fox zipline is definitely one of the best because it's as if you are flying, meaning you are suspended in the air on your stomach. This zipline even hits 100mph – WOW! Now we know why it's called the Flying Fox. Check out this awesome video from Devin Super Tramp!
4. Singel Canal, Amsterdam
The Singel is a picture-perfect site to see. As the canal runs, you can see so many great locations from it, such as the Munttoren, a tower that stands in the Muntplein Square. Many call it the "Coin Tower". The square is usually full of people! A location that also can be seen from the canal is the incredible flower market that floats in the canal, known as the Bloemenmarkt.
5.Conundrum Hot Spring,Colorado
Colorado has so many beautiful locations! If you love a good hike and hot springs, then this is your spot. The Conundrum Hot Spring is located in White River National Forest (close to Aspen) at 11,000 ft, which means you'll definitely be climbing a lot, but the incredible view and nice hot spring will be well worth it!
There are so many beautiful places around the world that you should definitely check out. You may not be able to make it to all these destinations this year, but should DEFINITLEY add them to your bucket list.
What has been YOUR favorite place to visit? Tweet us!
(Screenshot via YouTube)
- Brittany Taormina, YH Contributing Writer