5 of Our Favorite Halloween Transformation TikToks!
10-09-2020 by Adriana Darcy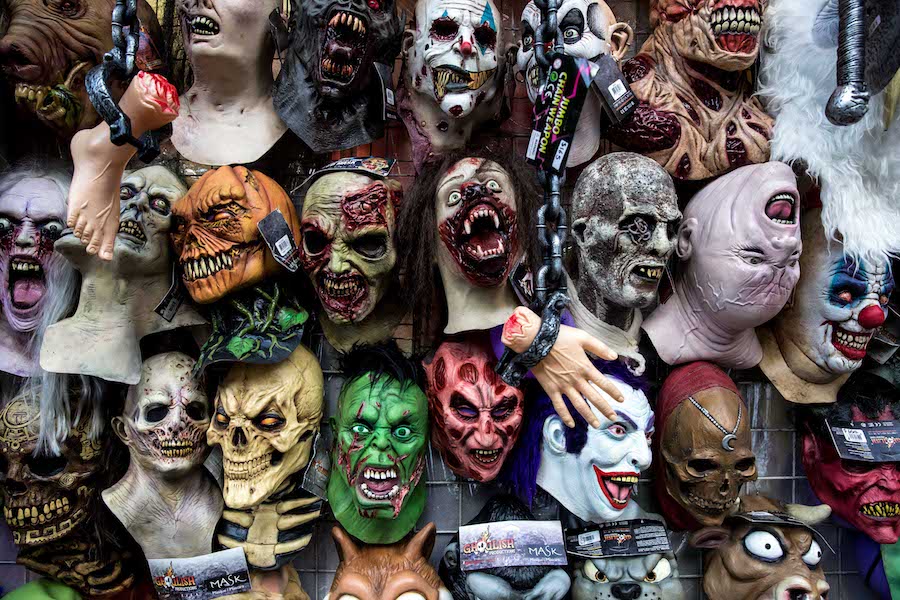 ( © Vincent Isore/IP3/Getty Images)  
Over the past few months, TikTok trends and challenges have become more and more popular, especially with the addition of Instagram Reels. 

One trend that doesn't seem to be dying out anytime soon is the "Outfit Change" challenge, where TikTokkers strike a pose, changing into a new outfit on the beat.
Now that it's finally Fall, this challenge has gotten a spooky twist! Instead of just changing outfits or styles, TikTokkers have started showing off their best Halloween outfits. This challenge is the perfect way to get into the Halloween spirit during this time of uncertainty and not being able to show off your costumes at your usual Halloween parties! Here are 5 of our favorite Halloween changes!
1. Fashioninflux: Halloween Costume Ideas
Fashioninflux has been one of my favorite fashion pages to follow on instagram for a few years now! She shows off different outfits and ideas, and shares tips and tricks to make them stand out even more. I was super excited to see her share her Halloween costume ideas; I especially love her dark angel costume and make-up.
2. Fashioninflux: Halloween Masks
Even though this switch isn't necessarily a costume switch, I love this one that fashioninflux did, showing off some of her Halloween-themed masks! If you're not big on costumes, this is the perfect way to get into the Halloween spirit without going all out. It's also a great way to stay safe while showing off your spooky side!
3. Fancyflutie: Halloween Make-up
Fancyflutie went all out on this one! She shows off a variety of Halloween make-up ideas, which she says took over a month to finish. Her dedication really paid off with this one, and she gave each of her looks a unique twist! My personal favorite is her skeleton Joker look at the end -- as a big fan of the D.C. Universe, it's amazing seeing her give her own twist on an iconic character.
4. The.navarose: Everyday Clothes to Halloween Costume
I love this video because it shows how you can turn your closet into cool costumes; it's the perfect video for Halloween lovers on a budget! All you need to buy is a few accessories. She even lists above each outfit what you need, keeping it super simple and fun.
5. Norekkuba: Couples Costume
Even though this video only highlights one costume, it's perfect for couples or friends who want to take a common costume and add a creepy twist. The pair used make-up and fake blood to turn a regular nurse uniform into a scary one. 
Halloween is coming and we can't wait to see what other creepy costumes and videos TikTokkers will bring us!