5 Must-See Films Premiering at the New York Film Festival!
Written by Sarah Osman. Published: October 03 2015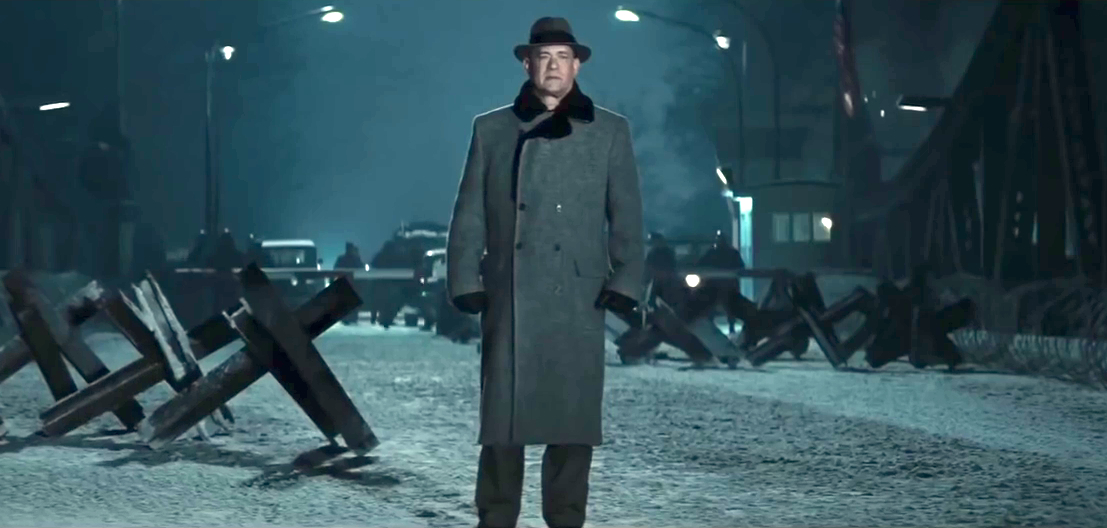 It's going to be a busy three weeks in New York City, as the 53rd Annual New York Film Festival gets underway. The Festival will encompass a few high profile films that have already begun to garner Oscar buzz (I'm looking at you, The Martian) while also including a few lesser-known films. In no particular order, here are my picks for the most promising looking films coming out of this year's New York Film Festival:
Bridge of Spies
Steven Spielberg, Tom Hanks, and the Coen Brothers all decided to form a moviemaking supergroup for what promises to be a fascinating look at one of the longest wars in modern history: the Cold War. Hanks stars as an American lawyer who is recruited by the CIA to help rescue a spy who is being held captive in the Soviet Union. Spielberg and Hanks have already proven that they are more than capable of tackling American history and transforming it in a way that is truly inspiring. The Cold War seems to be one that is never properly portrayed in film, so hopefully Bridge of Spieswill remedy that.
Experimenter
In 1961, famed psychologist Stanley Milgram began an ethically-debatable experiment: he placed a participant directly across from a human being and instructed them to deliver an escalating series of shocks whenever he got an answer wrong. Unknown to the participant, the person on the other side of the glass was not actually being shocked; it was just a trained actor. The experiment revealed some truly disturbing facts about obedience (in that most people will obey authority no matter what). However, many were not pleased with what Milgram did, and to this day the experiment remains one of great controversy. Experimenter, directed by Michael Almereyda, takes a look at Milgram and his life, as well as the outcome of his experiment. I'm curious to see how Almereyda brings Milgram's experiment to film, as well as by Peter Sarsgaard's take on Milgram, who frankly has always creeped me out a bit.
Journey to the Shore
This Japanese film opens up like any typical romance: a woman cooks dinner for her husband, who just happens to have been dead for three years. The plot twist in Journey to the Shore is what intrigues me -- the film follows a woman who is not too surprised to see that her husband, who drowned at sea three years ago, show up on her door step, and then happily go on an adventure with him.Journey to the Shore sounds like the basis of a Murakami novel, whom I love, so I'm curious to see where dead-hubby and live-wifey's journey takes them.
Microbe & Gasoline
Eternal Sunshine of the Spotless Mind director Michel Gondry returns to his native France with this cute buddy movie. Two teenage boys (Ange Dargent andTheophile Baquet) decide to build their own car, escape their parents, and go on a road trip across France. The film sounds like a charming coming-of-age story, and I like the idea of two teenage boys attempting to build their own car.
Miles Ahead
What can'tDon Cheadle do?! Written, starring, and directed by Don Cheadle, this is the first non-documentary to focus on the life of jazz legend Miles Davis. While a lot of music biopics have been released this year, let's accept that Miles Davis is one of the coolest musicians to walk the Earth, and therefore there is no way that a biopic about him can be boring. I also didn't know that Cheadle was a musician himself, so I'm curious to see him play the blues.
Which film are you most looking forward to?
(Screenshot via YouTube)
- Sarah Osman, YH Contributing Writer