5 Movie Quotes To Live By For A Positive Life!
Written by Brittany Taormina. Published: January 20 2017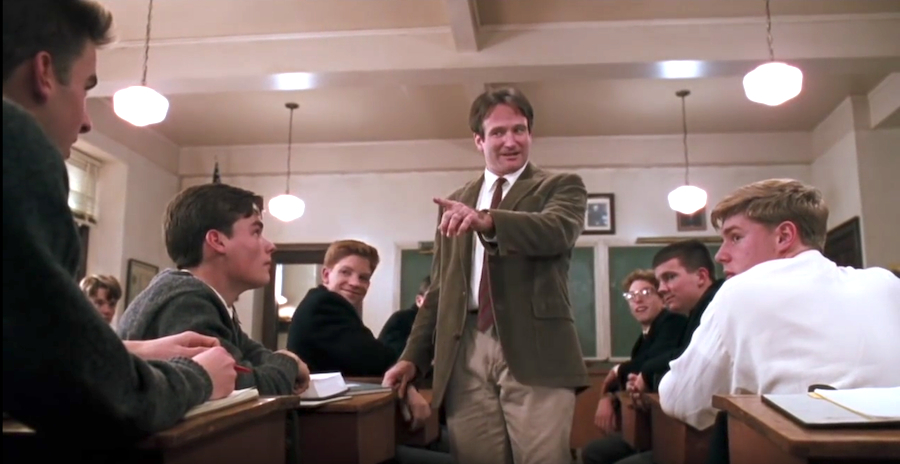 Movies have the incredible power to make us think about what we do or say. We turn to them when times are tough, when we are happy, or even when we just want a laugh. Films can bring us to that place.Audrey Hepburn once said, "Everything I learned, I learned from movies." You can find incredible motivation just from a single movie quote. Here are 5 movies quotes to live by for a positive life!
1.The Pursuit of Happyness
"Don't ever let somebody tell you can't do something, not even me. Alright? You dream, you gotta protect it. People can't do something themselves, they wanna tell you you can't do it. If you want something, go get it. Period." – Chris Gardner
2.Ferris Bueller's Day Off
"Life moves pretty fast. If you don't stop and look around once in a while, you could miss it." – Ferris
3.Finding Dory
"When life gets you down, do you wanna know what you've gotta do? Just keep swimming!" – Dory
4.Dead Poets Society
"No matter what anybody tells you, words and ideas can change the world." – John Keating
5. Harry Potter and The Chamber of Secrets
"It is not our abilities that show what we truly are. It is our choices." – Professor Dumbledore
Stay strong, friends...
Share with us YOUR favorite inspirational movie quote on Twitter!
(Image via Touchstone/YouTube)
- Brittany Taormina, YH Contributing Writer