5 Great Political TV Shows to (Maybe) Distract You From Real-Life Politics!
Written by Mike Dolzer. Published: October 05 2016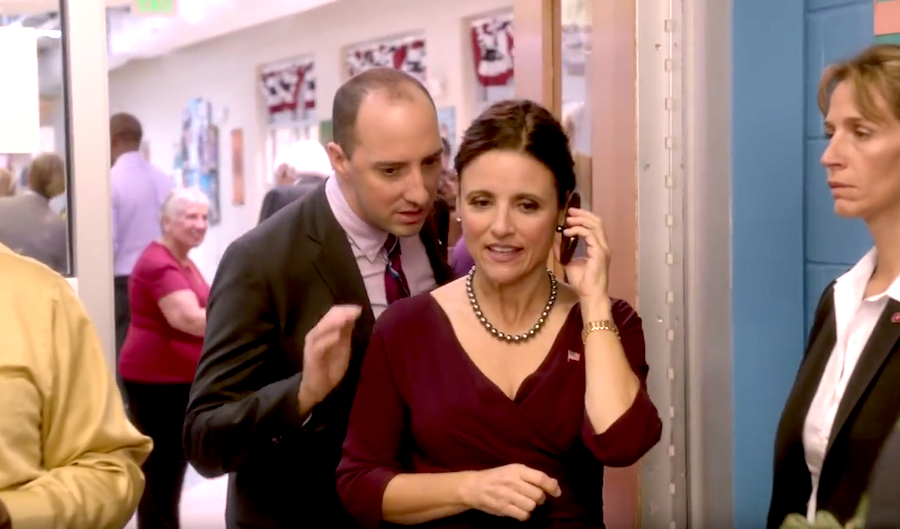 While the presidential debate may have provided some great entertainment, there are important issues at hand this election, so maybe we should be taking it more seriously. To quench your craving for political entertainment that's actually MEANT to be entertaining, try out these three shows with a governmental bend...
"The West Wing" (NBC)
This is the granddaddy of all political dramas. With a star-studded cast including Martin Sheen, Rob Lowe, and Allison Janney, this show goes into very in-depth episodes that echo real-life political scenarios, such as the complex friendship between Supreme Court justices Ruth Bader Ginsburg and Antonin Scalia. Each episode feels like a movie with how deep the plot goes, so be prepared to buckle in if you get addicted to this one.
Also, as a side note, even the opening is presidential!
"American Dad!" (TBS)
"American Dad!" is on the total opposite side of the spectrum from "The West Wing". Whereas the latter is intelligent and thought-provoking, "American Dad!" is ridiculous and odd, though thoroughly fun and entertaining. To keep the comparisons going, "The West Wing" is like a healthy balanced breakfast, while "American Dad!" is like a hot fudge sundae — with deep-fried lard on top.
The show, created by "Family Guy" mastermind Seth MacFarlane, revolves around Stan Smith, a CIA agent and ultra-conservative patriarch of a typical nuclear family. This family is far from average, though, as the other two inhabitants of the Smith home are an alien named Roger whom the family lets live in the attic while he's on the lam from the government, and Klaus, a former Nazi whom the CIA put in the body of a goldfish... you know, for science.
Everything about this show is weird and zany, but it almost seems like that was done on purpose to highlight just how crazy the government can be, and I love every minute of it.
"Madam Secretary" (CBS)
Another of my political guilty pleasures is "Madam Secretary", a CBS show starring Téa Leoni as a female Secretary of State -- eerily similar to one of the current candidates vying for a spot in the Oval Office.
Much like "The West Wing", "Madam Secretary" is very easy to get hooked into since every episode is packed with governmental plotlines and personal drama. The fact that it zeroes in more on one character does allow viewers to get really close to Leoni's character.
The show was created by Morgan Freeman and Barbara Hall (who went to the same college as me!). Here's a taste of that the show has to offer:
"Veep" (HBO)
There's a reason this show (and its star Julia Louis-Dreyfus) wins the Emmy pretty much every year. Watch it and you'll know why. This political satire, which is an adaptation of the British series "The Thick of It", follows the trials and tribulations of Vice President Selina Meyer and her eventual (and unwitting) ascension to President.
Currently gearing up for its sixth season, there are no signs that this show is going to lose steam any time soon!
"House of Cards" (Netflix)
If you're not a fan of politics to begin with, this series is perhaps best avoided. The critically-acclaimed Netflix series takes a brutally honest peek inside the machinations of Washington DC, following the MacBeth-like schemes and ambitions of House Majority Whip Frank Underwood (Kevin Spacey) and his wife Claire (Robin Wright) which eventually land him in the Oval Office. Former President (and possibly future First Gentleman?) Bill Clinton has commented that this show is very close to real life. Which is... sort of terrifying.
So next time you're looking to Trump and Clinton's antics for entertainment, pop on one of these political masterpieces instead and be entertained by something that doesn't hold the fate of the free world in its hands!
(Image via HBO/YouTube)
- Mike Dolzer, YH Contributing Writer