4 Perfect Pixar Films for Movie Night!
Written by Brittany Taormina. Published: June 28 2016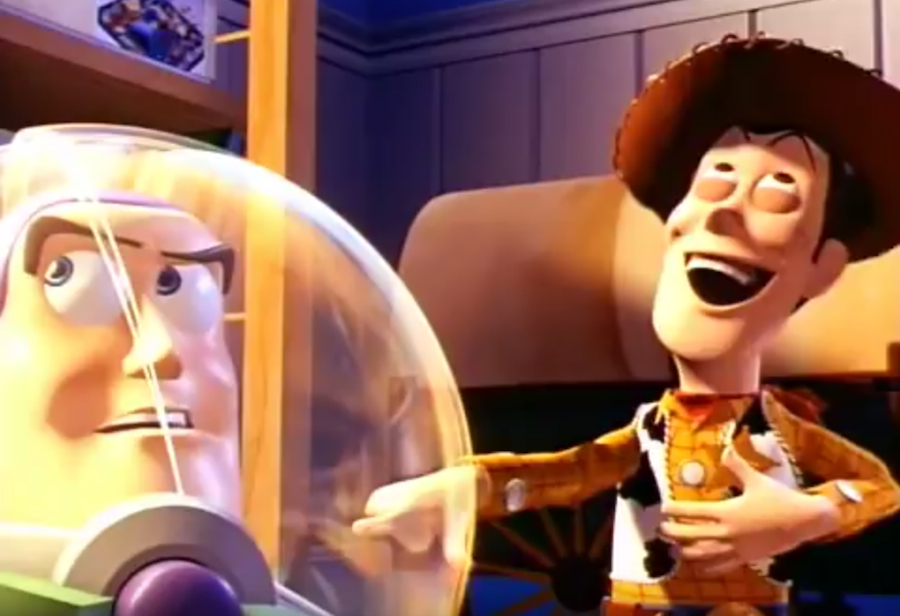 Who doesn't love a good movie night?
Pixar has released some of the best films to date -- animated or otherwise! -- and arguably the main reason is that they always put you in the best mood. The characters are also voiced by incredible actors/comedians, such as Tom Hanks, Ellen DeGeneres, Amy Poehler, Tim Allen, and many more. So if you're feeling down in the dumps or are just in the mood for a brilliant film with a lighthearted touch, here are 4 Pixar movies that make the perfect movie night!
1. Toy Story (1995)
In 1995, Pixar released their first feature, Toy Story, and it was an instant classic. Our favorite toy cowboy Woody feels threatened when his owner, Andy, receives the hot new toy, astronaut Buzz Lightyear, for his birthday, and the two fight for Andy's attention in fear of being replaced. This is the perfect story to watch growing up, as you feel many of the same emotions as the toys. It's relatable and fun. Make sure to grab a slice of pizza before Andy heads to Pizza Planet or you will have a major pizza craving during the film!
2.Inside Out (2015)
We all need a little Joy in our life -- pun intended! Inside Out is the perfect film for all ages and is a constant reminder that you need to be in touch with your emotions. Come on, how fun is to think that there are little humans in your brain controlling your every move and feeling? Emotions are powerful! We know that this film is cemented in our long-term memory.
3.Finding Nemo (2003)
As someone who has grown up loving the ocean, Finding Nemo was a must-see for me. We all wanted to learn how to speak whale. The ocean is very immense and can be quite scary, but you learn the most when you're thrown in with the fishies. It's how we learn to stand on your own two feet and just keeping swimming!
Thirteen years later, we finally have a sequel. Finding Dory is the second installment, of course Dory being voiced by the one and onlyEllen Degeneres. You can catch the film in theaters now! Don't forget your Swedish Fish on the way to film, but remember, "Fish are friends, NOT food."
4.The Incredibles (2004)
A superhero movie is a must on our list for a good movie night. The Parr family has an array of powers that they don't share with the world, until they need to come together to overcome evil. It's also a great film that reminds you to embrace who you are. At the end of the day, "Your identity is your most important possession. Protect it."
What's YOUR favorite Pixar film? Tweet us!
(Screenshot via YouTube)
- Brittany Taormina, YH Contributing Writer