11 Musicians Who Attended (and Rocked) College!
Written by Bianca Stitch. Published: August 21 2014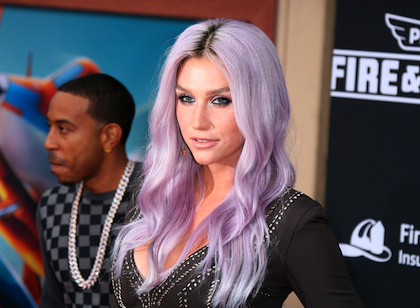 We think of musicians and school and we tend to see the two like oil and water — they don't mix. There's a general feeling that music artists skip college in order to pursue their dreams. And yes, while a few musicians dropped out or never go to college at all, that certainly doesn't mean they are lacking smarts. At any rate, there are many artists who took on a higher education and even excelled.
So just in time for the new school year to get underway, check out a few musical peeps that excelled in school!
John Legend: Talented, we know that, but what you may not have known about the R&B singer is he graduated from Ivy League's University of Pennsylvania with a Bachelor's in English. In fact, he was offered scholarships to attend Harvard, Georgetown, and Morehouse.
Carrie Underwood: The "American Idol" star was pursuing her Communications degree from Oklahoma's Northwestern State University when she was crowned the champion on the show. She could have easily given up on college, but the new star got her last few credits needed so she could walk the stage at graduation.
J.Cole: The rapper graduated from St. John's University with a degree in Communications and a minor in Business. We can see that he is putting his degree to good use -- the communications in his music and business side of him had to play a role in his partnership with Interscope records.
Alicia Keys: At 16 years old, she graduated high school and then received a scholarship to Columbia, where she attended  She didn't finish because of her music career, but the girl has proved she has brains.
Brian May: The legendary Queen guitarist graduated from London's Imperial College, a prestigious school, with a degree in Physics and Mathematics. Maybe he figured out the perfect equation for being a guitar god.
MIA: The singer/rapper went to Central Saint Mart's College of Art and Design in London (what a mouthful?). She graduated with her degree in Fine Art, Film, and Video, which no doubt came in handy when she directed her "Double Bubble Trouble" music video that came out in May.
Talib Kweli: The rapper has highly educated parents -- an English professor at a University (his mom), and an administrator at a University (his father), so no wonder he went to college. He graduated from New York University with a degree in Experimental Theater.
Chris Martin:Coldplay's lead singer attended the University College of London and graduated with a first-class honors degree in Greek and Latin. That explains his 2010 music video "Christmas Lights", where, written above the stage where his band performs, are the Latin words "CredoElvem Etiam Vivere", which translates to "I Believe Elvis Yet Lives."
Lana Del Rey: Ms. Del Rey went to the great Fordham University, which is already known for its wonderful alumni such asDenzel Washington and Vince Lambardi. She finished strong with a degree in a branch of Philosophy known as Metaphysics.
Rivers Cumo:Weezer's lead singer graduated with a Bachelor's in American Literature from the one and only Harvard. Who knew there was such a genius behind such a great voice?
Kesha: This pop star is pretty bright. After getting a 1500 on her SATs, she rejected an invitation from Columbia and decided to continue on with her music career. But still, Kesha helps proves that musicians can be pretty darn smart.
List some of your favorite celebrities who graduated college in the comments below!
(Photo via Adriana M. Barraza/WENN)
- Bianca Stitch, YH Staff