10 Ways to Celebrate Kanye West's 40th Birthday!
Written by Emmy Freedman. Published: June 08 2017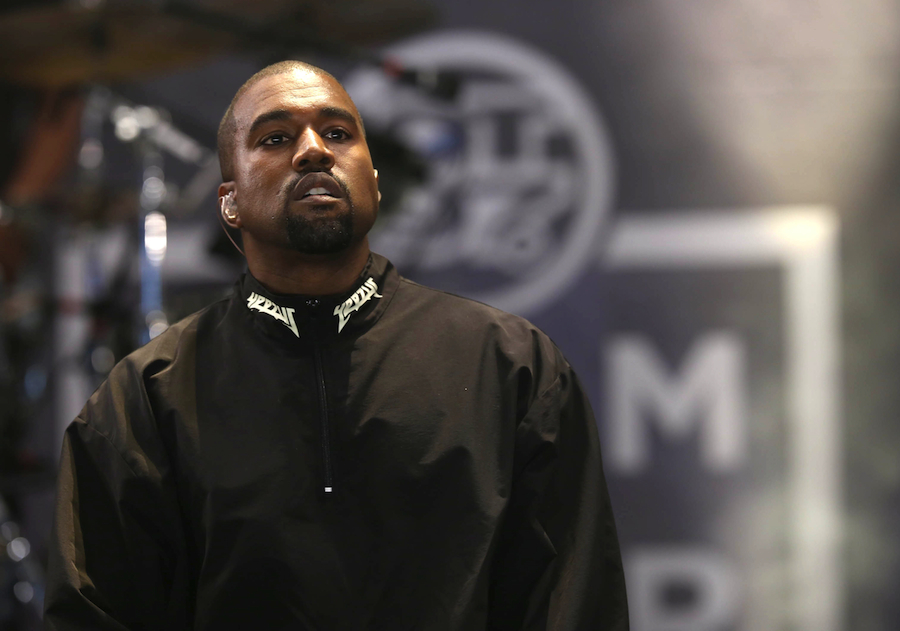 Today, the one and only Kanye West turns the Big 4-0! If there's one thing we know about Yeezy, it's that he's no doubt celebrating in style today -- and so can you!
You may not have the money and the fame that Kanye does, nor your name on the list of whatever swanky soiree he's throwing in his honor tonight, but that doesn't mean you can't still observe this holiest of hip-hop holidays! Here are 10 ways you can celebrate Kanye's 40th birthday!
1. Name your child a cardinal direction.
North West is an epic celebrity baby name, and you should aim to follow in her dad's genius footsteps. May we suggest "Due South"?
2. Lounge in bed with your besties.
In the "Famous" music video, Kanye is seen enjoying a nice day in bed with all of his celebrity pals. Pop on a Netflix show and you, too, can enjoy the comfort of 1000-thread count Egyptian cotton sheets á la Kanye.
3. Wear some high-fashion sneakers and don't go for a run.
Can't afford Yeezys? Design your own! And then lace them up and sit on your couch all day.
4. Treat yo'self, Kanye style, by writing some songs about yo'self.
Kanye's known for referencing himself and his fam a lot in his songs, so whip out your acoustic guitar and write some tunes to give him a run for his money.
5. Buy Kim a new wardrobe, and maybe buy yourself one too since it's such a special day.
Kanye once gave Kim's closet a makeover, so take today to go thrifting and pick out some new threads for your up-and-coming boujee wardrobe. Don't skimp on the jumpsuits, over-priced t-shirts, and camo items!
6. Take bae on a road trip to end all road trips.
Kanye takes Kim on a motorcycle ride through the sky in the music video "Bound 2", and it looks like an awesome time. So, in honor of 'Ye, grab your motorcycle and that special someone and soar off into the clouds together.
7. Reflect on that what didn't kill you only made you stronger, and clearly that applies to Kanye because he made it to 40.
He is bigger. He is better. He is faster. He is stronger. And now also one year older.
8. Take a break from the gold diggers for these 24 hours.
Sure, you may be wealthy beyond your wildest dreams, but take a cleanse from these sources of stress for just the day. You never know if you are, in fact, the baby daddy.
9. Pick a person and tweet at them, like, 80 times.
Kanye's famous for going on Twitter rants, so pick a friend and tweet random thoughts at them. Your buddy will appreciate it, for sure.
10. Drop seven amazing albums.
Despite Kanye's often idiosyncratic behavior, it's hard to deny that he's produced some fantastic music over the last 13 years. So get those party hats out — this day only comes once a year!
(Image via WENN)
- Emmy Freedman, YH Contributing Writer