Articles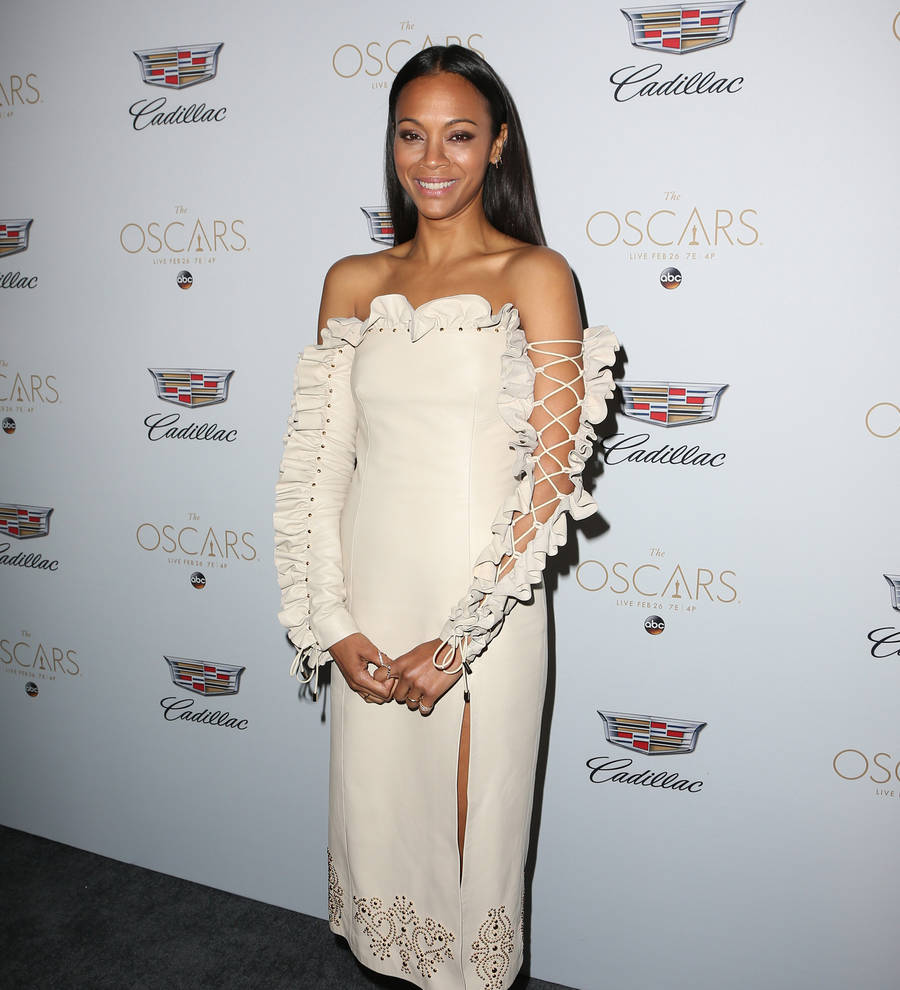 Zoe Saldana's Twins Think Mom Is Related To The Hulk
Zoe Saldana's two-year-old twins think mommy is The Hulk.
Little Cy and Bowie weren't phased by the green makeup the actress wore as Gamora in the first Guardians of the Galaxy movie, but now they have some questions.
"When they first saw me in Gamora makeup they were a year old... so it wasn't as much of an impact for them," the Avatar beauty tells Access Hollywood Live. "Now they're two and I'm doing The Avengers and I get to wear the makeup again, they're sort of very surprised.
"Now they're really into superheroes, so they go, 'Mama, Hulk?' They kinda think that I'm related to The Hulk.
"They call (their) papa Superman and they go, 'Mama is Gamora', and then Bowie said something about when mama yells, and Cy then goes, 'Mama's Hulk...!' I'm like, 'Oh, that's hilarious!'
But Zoe doesn't mind becoming Hulk-like if it means her kids eat their vegetables.
The actress is stoked to be returning as Gamora for the new Avengers movie and a Guardians of the Galaxy sequel, because she loves the character.
"I feel like I won the lottery and I don't complain," she says of the hours she has to spend in the makeup chair getting her green on.
She also loves working with Chris Pratt, who plays Peter Quill in the franchise.
"He's one of my favorite actors that I've ever worked with," she gushes. "I think his true talent is his humanity; he's such a decent human being and he's also comical... We ruin a lot of takes when I'm working with Chris, because we're always laughing at him."