Swizz Beatz and Estelle call for peace in the U.K.
Written by . Published: August 13 2011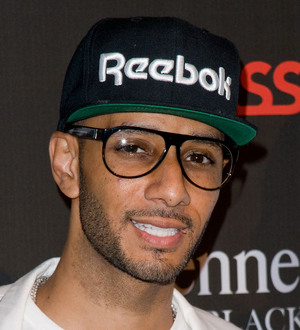 Swizz Beatz and British singer Estelle asked fans to pray for peace in the U.K. on Thursday (11Aug11) as they dedicated a performance in New York to those caught up in the violent riots across the country.
Swizz Beatz was playing at the Billboard.com Summer Blowout party when he introduced special guest Estelle to the stage, and he took a moment to share his thoughts and feelings about the civil unrest which has devastated cities across England over the past week.
He and Estelle, who showed her support for her native country by wearing a pair of jeans emblazoned with the Union Jack, then asked fans to put their hands in the air and raise the peace sign to salute the U.K., stressing the need to "spread love" during "times of trouble".
The R&B star then launched into her new song, Break My Heart.
Swizz Beatz, who is married to Alicia Keys, first expressed his sadness at the London riots in a post on his Twitter.com page on Monday (08Aug11).
In a message to his British fans, he wrote, "To my Dear friends in London I wish everybody peace! As a culture we have to be smart and use our energy positively!!!!!!!!"