Russell Brand urges politicians to help Britain's youth
Written by . Published: August 12 2011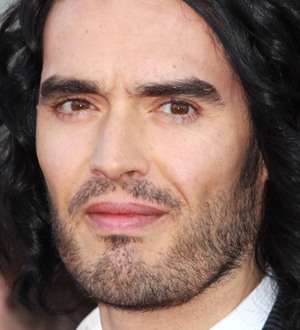 Russell Brand has called for politicians to address the needs of Britain's "disenfranchised" youth in the wake of London's violent riots.
The funnyman was devastated by the scenes of chaos caused by thugs in his hometown after the unrest kicked off on Saturday night (06Aug11).
Brand is adamant the destruction was unjustifiable but hopes officials will come up with a solution to help disadvantaged youngsters "feel included".
In a post on his blog, Brand writes, "However 'unacceptable' and 'unjustifiable' it might be, it has happened so we better accept it and, whilst we can't justify it, we should kick around a few neurons and work out why so many people feel utterly disconnected from the cities they live in...
"These young people have no sense of community because they haven't been given one. If we don't want our young people to tear apart our communities then don't let people in power tear apart the values that hold our communities together."
He adds, "If we want to live in a society where people feel included, we must include them, where they feel represented, we must represent them and where they feel love and compassion for their communities then we, the members of that community, must find love and compassion for them."