Ramsay sues in-laws
Written by . Published: August 07 2011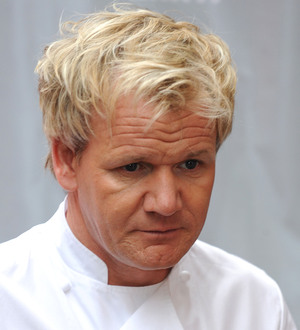 British celebrity chef Gordon Ramsay is taking a family feud to court by suing a number of his wife's relatives.
The TV cook's rift with his in-laws hit the headlines last year (10) when his father-in-law Chris Hutcheson left his post as CEO of Gordon Ramsay Holdings (GRH) and subsequently filed a lawsuit against Ramsay.
The chef later spoke out to insist he felt "betrayed" and "let down" by his in-laws, and he has now stepped up the feud by filing suit against Hutcheson and a number of his family members.
Ramsay filed a writ at London's High Court on Friday (05Aug11) taking aim at his wife Tana's father, as well as her mother Greta, sister Orlanda Butland, brother Adam and sister-in-law Adelaide, and Hutcheson's alleged mistress Sara Stewart, according to Britain's Daily Mail.
In the documents, Ramsay accuses Hutcheson of allegedly hacking into his personal and company files, withdrawing millions of dollars from the firm and using the money to reportedly fund a double life with Stewart.
The chef also alleges Hutcheson put his wife and son on the company payroll without permission and wrote massive cheques to himself.
A spokesperson for Ramsay and his wife tells the Daily Mail, "Clearly, this whole episode has been hugely distressing for Gordon and Tana. All they want is to put the events of last autumn behind them and move on, but given the enormity of what has been uncovered they have no option but to let the legal process take its course."
Meanwhile, Smeetesh Kakkad, a solicitor representing the Hutcheson family defendants, says, "They will be responding through the legal process and have no comment to make at this stage."