Articles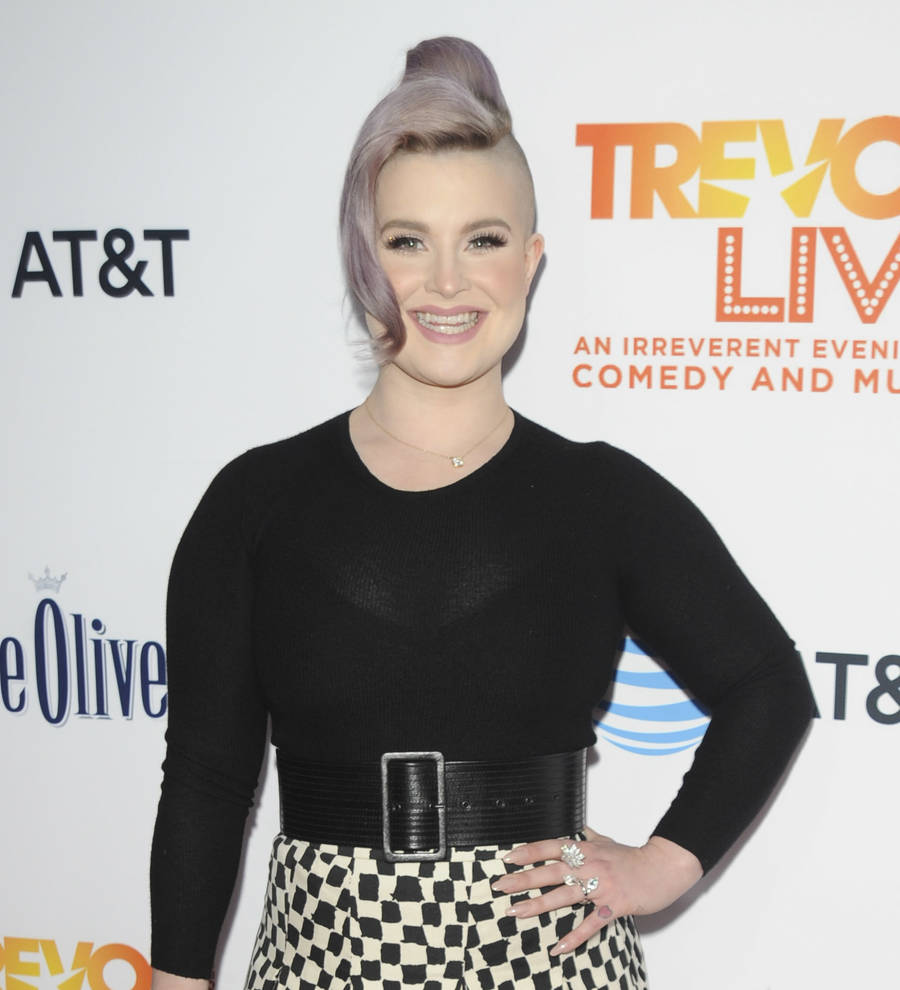 Kelly Osbourne opens up about Lyme disease battle
Kelly Osbourne has opened up about her battle with Lyme disease, insisting she kept her diagnosis and treatment a secret because she didn't want to be seen as a victim.
Ozzy and Sharon Osbourne's daughter contracted the disease after her mom set up a reindeer sanctuary at their home in 2004 for the rocker's 56th birthday. Kelly started experiencing health issues after she was bitten by a tick, which Ozzy subsequently removed and burned.
In 2013, she was diagnosed with epilepsy after suffering a seizure while filming E!'s Fashion Police show and she was prescribed various types of medication as doctors attempted to deal with her health issues. The medications made Kelly suffer from a string of side effects, including difficulty sleeping, sluggishness, nausea, acid reflux, urinary tract infections, and anxiety.
Kelly finally reached her breaking point in 2014 and sought alternative methods to deal with her problems, while seeking a proper diagnosis.
"When I got yet another prescription that left me barely able to speak, I was reduced to a lump on the couch, and that was my breaking point," she writes in her new memoir. "I took my bag of pills, and my former fiance (Matthew Mosshart) drove me to my mom's house. I sat them all out, one by one, until they lined up the length of the counter. (I said), 'I can't live like this anymore, I'm a vegetable'."
As a last resort, she called an alternative medicine practitioner and told him she thought she had Lyme disease.
"I had started entering my symptoms into online quizzes, and the results kept coming back Lyme disease," she explains. "For the first time, someone listened to me, and I got tested. The results were positive: I had stage III neurological Lyme disease. I was relieved to finally know what was going on, but I was also scared."
After receiving the diagnosis, Kelly headed to Germany to undergo stem cell therapy.
"Rather than trying to kill off the disease with antibiotics, this treatment worked to strengthen my immune system so my body could fight off and get rid of the disease on its own, which is a much more complete and lasting cure," she adds. "I stayed for two weeks. I was experiencing emotions and feelings again. I'd been in a diseased and doctor-approved drug-induced haze for so long that I didn't know what it was like to be happy or sad or in pain."
Kelly has not experienced anymore symptoms from the disease, but she was initially reluctant to speak out because she felt it had become trendy to have the disease.
"I've kept quiet about my Lyme disease, not only for fear of pharmaceutical companies coming after me... but also because it seems like the trendy disease to have right now, and I'm tired of seeing sad celebrities play the victim on the cover of weekly mags," she writes. "Since I know firsthand how awfully debilitating it is, I know who really has it and who is just trying to prolong their 15 minutes (of fame). I don't understand how anyone could think that the life you have to live with Lyme disease is glamorous."
"I've learned to advocate for myself when it comes to my health, and I trust my intuition," she adds. "If I think something is wrong, I refuse to let anyone dismiss it. And sadly, I stay away from reindeer."
Singer Avril Lavigne, model Bella Hadid, her mother Yolanda, singer/actor Kris Kristofferson, and singer Debbie Gibson have all previously gone public with their battles with the bacterial infection.