Justin Bieber raps on Chris Brown's mixtape
Written by . Published: August 06 2011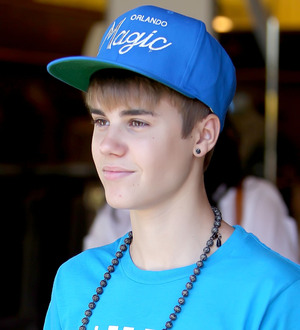 Teen pop sensation Justin Bieber is testing his rap skills by collaborating with Chris Brown on the R&B singer's first hip-hop mixtape.
Brown has recruited his young friend to join him on new release Boy in Detention, his first as a rapper.
The Baby hitmaker has previously adopted the rap moniker Shawty Mane and he will reintroduce fans to the alter ego on Brown's mixtape and on another track with rising hip-hop star Asher Roth.
In a recent post on Twitter.com, Bieber wrote, "Did a lil something on the upcoming @chrisbrown mixtape. Ladies love me. then we got crazy on the @asherroth album. #shawtymane"
But Bieber has no plans to ditch his pop roots.
He tells XXL magazine, "I just do it for fun, but nothing serious. I don't think people would take me seriously if I came out with, like, a rap album."