Hanson upset by fan Amy Winehouse's death
Written by . Published: August 17 2011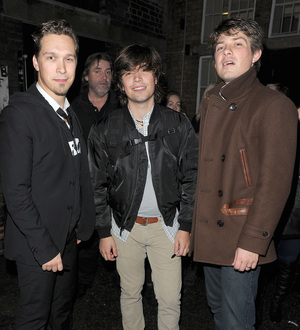 Hanson star Isaac Hanson has been left floored after learning his family trio was the band that sparked tragic Amy Winehouse's interest in music.
Winehouse was a big fan of the MmmBop hitmakers as a teenager in north London - a fact Hanson didn't know until recently.
And the information hit him hard after the young Brit died last month (Jul11).
He tells WENN, "It is really, really tragic when you see someone like Amy Winehouse. You go, 'She had a really great voice. She's got a talent that is unique and powerful...' She had this soulful passion and intensity.
"It is tragic to see people not be able to fully deal with that inner turmoil, which unfortunately, most artists, including myself, have. You have this tortured element within you and you're throwing yourself out there emotionally.
"God rest her soul. I feel so bad for her that she was not able to reconcile whatever was going on inside her... It sounds like there were so many lovely, lovely elements of who she was and unfortunately there were some darker elements that clearly got the better of her.
"I didn't know that she was a fan."