Charlie Sheen to watch TV funeral
Written by . Published: August 06 2011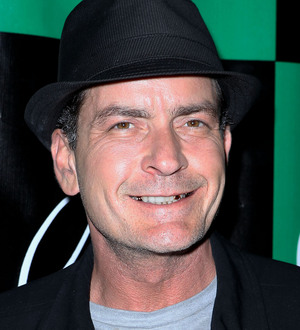 Charlie Sheen is planning to throw a viewing party to watch his character's exit from hit sitcom Two And A Half Men when the episode is broadcast next month (Sep11).
The troubled actor was fired from the show earlier this year (11) and he will be replaced by Ashton Kutcher when the new season hits the small screen in September (11).
TV bosses have reportedly killed off his character Charlie Harper and plan to acknowledge his exit by staging a funeral in the first episode of the new series, with cameo appearances from John Stamos and Jenny McCarthy, who played one of Sheen's onscreen girlfriends.
Sheen has now revealed he is looking forward to watching the episode when it is broadcast and will be hosting a viewing party at his home cinema.
He tells TMZ, "I will be watching my fake funeral, attended by my fake ex-girlfriends, from my very, very real movie theater, with my very real hotties in tow."
The new season of Two and a Half Men kicks off on 19 September (11).