Carney keen to find the mysticism in Buckley for biopic
Written by . Published: August 21 2011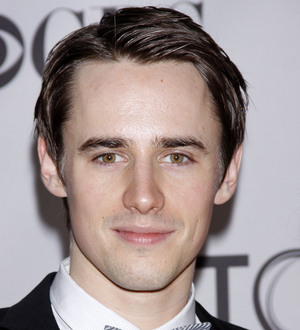 Singer/actor Reeve Carney has confirmed reports he's the man who will portray tragic star Jeff Buckley in a new biopic, insisting he wants to capture the songwriter's "mystic quality" in the film.
Carney, who is currently playing Spider-Man on Broadway, beat out stars like Robert Pattinson to play the revered Buckley - and he will re-record the late star's classic tunes for the film's soundtrack.
The star admits he's thrilled to have the backing of Buckley's mother, who will be among the producers of the project.
He tells Billboard.com, "I think we're all on the same page in wanting to make something that honours Jeff's life and his legacy. There's something about Jeff; there's so much mystery surrounding his existence. He just had this… mystic quality, that's similar to what James Dean had."
Carney, 28, reveals he has been a fan of Buckley since his teens and admits friends have often told him that he resembles the singer/songwriter, who drowned in Tennessee in 1997. Buckley's mother, Mary Guibert, also noted the resemblance when she first met Carney backstage after a concert by his namesake rock band in 2007.
He was delighted when Guilbert called him to tell him he would be Buckley in the film: "I went in for the film auditions multiple times over two months, and Mary called me and told me, 'We'd like you to be our Jeff.' It was a very meaningful moment for me, having his mother call me and say that to me."