Britney Spears plucks boyfriend from crowd for sexy lap dance
Written by . Published: August 03 2011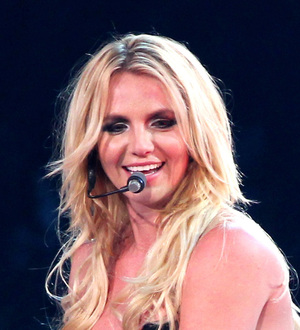 Britney Spears snubbed her adoring male fans at a New York concert on Tuesday night (02Aug11) after choosing to give her nightly lapdance to her own boyfriend.
The Toxic hitmaker has been performing a raunchy routine for one lucky man from her audience during her current Femme Fatale tour.
But on Tuesday night she opted for a more personal performance, and plucked her beau Jason Trawick from the crowd at New York's Nassau Coliseum.
Spears wrapped a pink feather boa around her former agent's neck and handcuffed him to a chair, and the star couldn't help giggling while performing the lapdance to her song Lace and Leather for her grinning boyfriend.