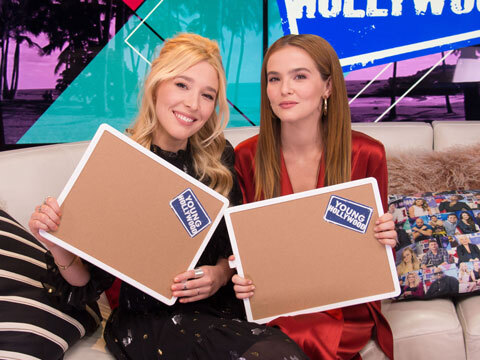 Madelyn & Zoey Deutch Play The Sibling Challenge
How well do talented sisters Madelyn and Zoey Deutch really know each other? We put their knowledge to the test during their visit to the Young Hollywood Studio with the ultimate Sibling Challenge! Find out their first online user names, first celebrity crushes, hidden talents, and more, plus stick around for when a very special guest drops in!
'The Year of Spectacular Men' is currently playing in select theaters and available on VOD and Digital platforms.
June 14, 2018 | by Young Hollywood