Young Hollywood FLASHBACK: "Room 222"
Written by Katie Marzullo. Published: June 18 2010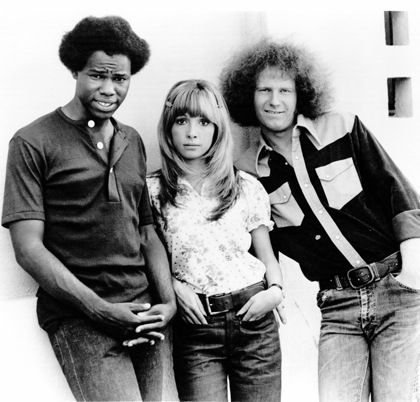 Here at Young Hollywood, we recognize that our moniker is not restricted to Right This Very Moment; the concept of "young Hollywood" has pervaded the industry since its inception and kept the lifeblood of Tinsel Town glowing with youthful radiance!
Hollywood's crop of rising stars have always been on the forefront of what's hot, trendy, and topical, and it was as true back in the early-1970s as it is now.
With this in mind, last night (June 16), the The Paley Center for Media in Beverly Hills held its inaugural PaleyFest: Rewindevent, celebrating television stars and shows of yesteryear with panel discussions, cast reunions, and screenings that will run through June 21. One of the shows honored was "Room 222," a classroom drama that ran for five seasons between 1969 and 1974.
This time period was a historically tumultuous one in America, but you would never have known it judging by TV's primetime schedule. With light-hearted fare such as "The Brady Bunch" and "Love, American Style" flanking it on Friday evenings on ABC, "Room 222" seemed to alone have the guts to tackle the tough issues of the day "" race, Vietnam, women's rights, teen pregnancy, etc.
The show was certainly ahead of its time, but even today in 2010, it would stand out amongst other high school-centric shows such as "Glee" and "90210," where rarely does anyone actually see a character attending a class or studying. In a television climate that offers us teens who are more preoccupied with their wardrobe than what's happening in the Middle East, "Room 222" holds up in its relevancy for showing us young folk who are not only the epitome of the style of their day but who also have real issues that the average younger audience member can relate to.
Thus is the basis for "Room 222"'s inclusion in The Paley Center's list of honorees. Among the panelists in attendance were starsKaren Valentine,Denise Nicholas,David Jolliffe,Judy Strangis, writer/directorGene Reynolds, and creatorJames L. Brooks.
On a more personal note, Young Hollywood is proud to have a familial association with this groundbreaking show "" Judy Strangis (who played Helen Loomis), the lovely young blonde in the photo above, is our own R.J. Williams's aunt!
Congrats to all the cast and crew of this amazing show for bringing quality entertainment for five seasons and for having the distinction of being recognized for it these many years later!
Pay attention, TV Execs: Take a page out of "Room 222"'s book and see what "young Hollywood" is really capable of!
More info about PaleyFest: Rewind.
(Photo via Judy Strangis/ABC)
- Katie Marzullo, YH Staff Editor