WOMEN WE LOVE: Serena Williams
Written by Kyla Killackey. Published: July 30 2018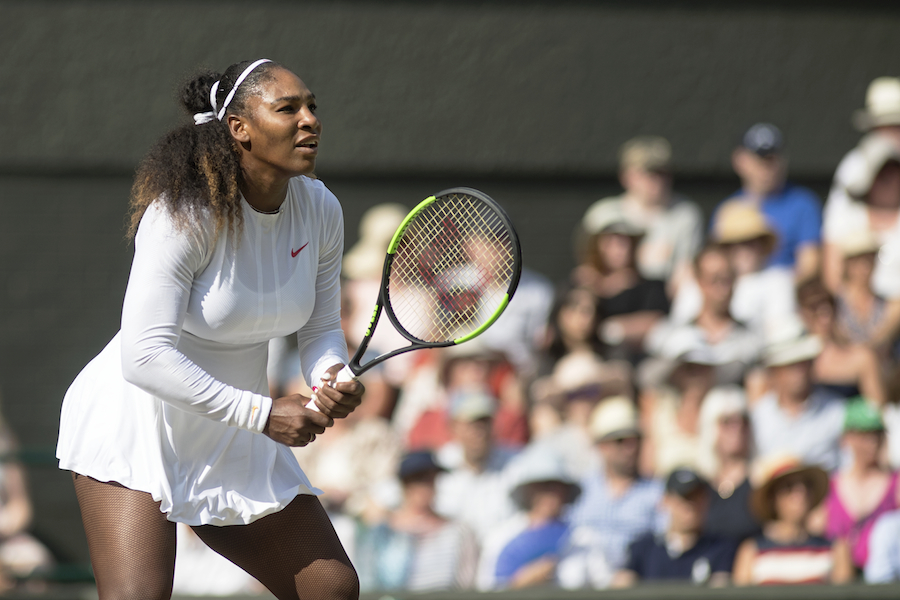 Serena Williams is nothing short of legendary on and off the tennis court. With her latest accomplishment of advancing to the 2018 Wimbledon finals just 10 short months after giving birth, we knew there was no one more deserving of our latest Women We Love than the tennis star herself.
Serena is walking proof that there are no obstacles too large. Less than a year ago, she could barely walk; complications after giving birth to her daughter Olympia left her unsure if she would even live to see her daughter grow up let alone return to the courts to defend her title. Earlier this month, Williams took her astonishing comeback one step further, and after defeating Julia Goerges in the semi-finals, earned her place in her 10th Wimbledon finals match. Alexis Ohanian, her husband, took to Twitter to express just how amazing her latest accomplishment is:
She is quite honestly a living legend and a superhero in our eyes, but all of her incredible triumphs haven't come without a cost. Recently Serena shared a heartbreaking message, writing: "She [Olympia] took her first steps... I was training and missed it. I cried." And in a move that is quite honestly pretty rare for the internet these days, parents, fans, and friends rallied behind the working mom to reassure her that the sacrifices she is making are worth it.
Though she may have lost the Wimbledon finals, her comeback has been monumental and she has certainly proven herself as the greatest athlete of our time (don't @ me that is fact). She's earned 23 Grand Slam trophies and won the Australian Open while pregnant. We are so proud to have a role model like Serena to look up to and can't wait to see where she goes next!
(Image via Tim Clayton/Corbis/Getty Images)
- Kyla Killackey, YH Contributing Writer