WOMEN WE LOVE: Rachel Morrison
Written by Kyla Killackey. Published: May 02 2018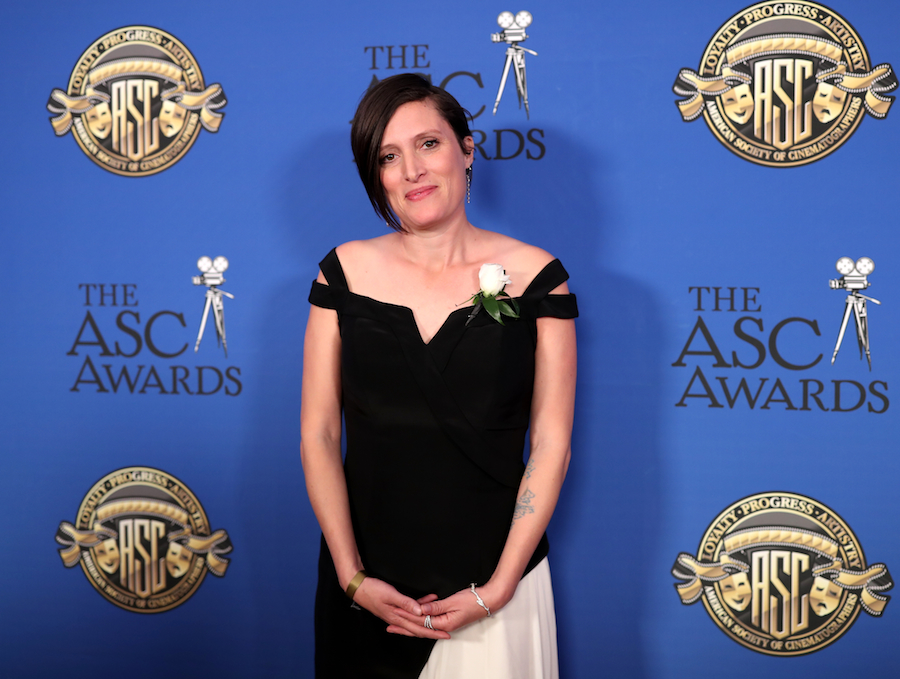 It's hard to know where to start when we talk about Rachel Morrison, especially when she has spent most of her career safely behind the camera instead of in front. This year, however, has been a wholly different story for the veteran cinematographer. When the 2018 Academy Award nominations were announced on January 23, Morrison was thrust squarely into the spotlight, somewhere she had never been before. In the midst of an Awards Season ruled by the Hollywood movements like #TimesUp and #MeToo, the first female to ever be nominated for Best Cinematographer at the Oscars was a story that couldn't be ignored.
Morrison, now 40, attended NYU where she completed a double major in Film and Photography. Unable to choose between the two, she ultimately settled on a career that combined them and went on to graduate from the AFI Conservatory's cinematography program. She began her career in television, received her first Emmy nomination for work on the television documentary "Rikers High", and went on to lend her talents to our favorite reality show "The Hills". In 2012, she would begin her first collaboration with director Ryan Coogler on the movie Fruitvale Station, which opened to critical acclaim at Sundance Film Festival. Morrison and Coogler would join forces again on the 2018 Marvel BlockbusterBlack Panther, but it was her work on director Dee Ree's Mudbound that finally focused everyone's attention on the woman behind the lens.
Mudbound is a gritty period piece that explores the turmoil between black and white lives on the Mississipi Delta in the 1940s. Morrison's dynamic and vibrant visualization of the struggle and contrast within family, social structure, and environment resulted in a profound beauty that jumps off the screen. It was this film that earned her the historic Oscar nomination and splashed her name across magazines, TV screens, and billboards alike.
As of 2016, women accounted for only 5% of the cinematographers on the top 250 domestic-grossing films that year, a sad statistic in today's day and age. Rachel Morrison was one of the 5% and, against all odds, she has taken her place as the first female cinematographer to be nominated in 90 years of Academy Awards ceremonies.
Morrison is a shining example of what women can do and her impact has been felt throughout the industry. After all, she says it best herself inVanity Fair: "I also looked at it as a positive. I would always stand out in the crowd. I chose to focus on all the things that made it good to be a woman."
(Image via Christopher Polk/Getty Images)
- Kyla Killackey, YH Contributing Writer