WOMEN WE LOVE: Mindy Kaling
Written by Kyla Killackey. Published: February 05 2019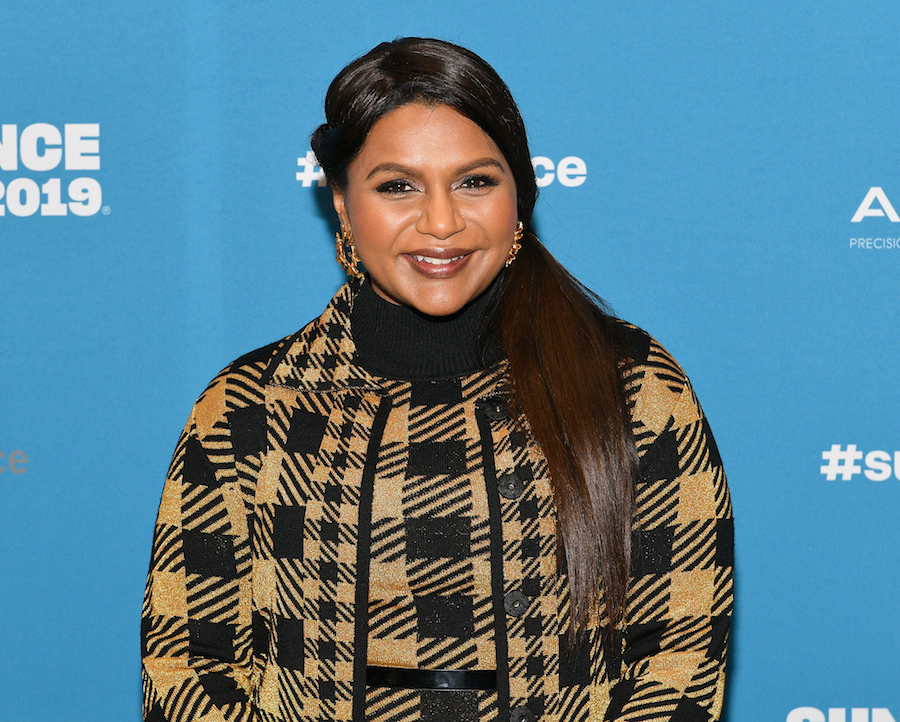 I mean, this one is pretty obvious, isn't it? Mindy Kaling has been changing the face of comedy for well over a decade, it seems like everything she touches turns to gold (literally, she just sold her new movie for a record-breaking amount of money at Sundance), so we thought it was time to show her some love!
Mindy, who's real name is Vera Mindy Chokalingam, was born and raised in Cambridge, Massachusetts. Her parents, who had immigrated to the States that same year, were an architect and an OB/GYN (stay with me, this is somewhat relevant information later). She was a comic from the start, and when she entered Dartmouth College, she finally found a place to hone her skills. There, Mindy joined the improvisational comedy troupe The Dog Day Players, the a capella group The Rockapellas, created the comic strip "Badly Drawn Girl" in the college's newspaper, and wrote for theDartmouth Jack-O-Lantern, a humor magazine. Girlfriend was busy. In her sophomore year, she also interned on "Late Night with Conan O'Brien", though admittedly, she did more stalking than actual intern duties.
In 2001, Mindy graduated with a degree in Playwriting, which I did not know was a thing, and went off into the world. She took on gigs doing stand-up comedy and put her degree to use writing what would go on to be her big break, a play called Matt & Ben. Together with her best friend from college, Brenda Withers, the two wrote and starred in the Off-Broadway play about howMatt Damon and Ben Affleck came to write Good Will Hunting. The people loved it.
Two years later, when Greg Daniels was adapting a little show called "The Office" for American television, he read a spec script by a young woman named Mindy Kaling and immediately hired her on as a writer-performer. She was only 24 years old and the sole woman in the 8-person writers room. She worked her way up the ladder and by the end of "The Office"'s 9-season run, was an executive producer with a development deal. From there, "The Mindy Project" was born.
In 2012, Mindy pitched her idea for a new single-camera comedy to Fox. When "The Mindy Project" was picked up, Mindy was heralded a pioneer as one of the very few Indian-American women on television, and she was the star of the show to boot. The comedy followed Mindy Lahiri, OB/GYN and all-around high maintenance New Yorker looking for love in the Big Apple (I told you that little fact about her mom would come into play later) and ran for 6 seasons, 3 each on both Fox and Hulu.
From there, Mindy tackled movies. In 2018, she starred in A Wrinkle In Time and the all-female reboot Ocean's 8 alongsideRihanna, Sandra Bullock, andCate Blanchett. Oh and did I forget to mention that she has casually written two best-selling books during all of this? In 2011, Mindy published her first memoir, Is Everyone Hanging Out Without Me? (And OtherConcerns), and then in 2015, she did it again with Why Not Me?, which launched at No.1 on the New York Times best-seller list. Lol same.
And on top of all of that, Mindy also went out and had a baby back in 2017, who it seems she is parenting on her own. She is legitimately doing all of the things. There are no more things for us to do.
What next, you may ask? Well, at this year's Sundance Film Festival, Amazon Studios acquired the rights to Late Night, Mindy's latest project, in a bidding war. The comedy, which was written by Mindy and stars herself, Emma Thompson, Amy Ryan, and John Lithgow, was bought for $13 million, making it the first major deal of the 2019 festival and one of the highest amounts ever paid at Sundance. She. Did. That.
Here's to hoping they keep "The Office" on Netflix until Late Nightcomes out, because everyone could use a little more Mindy Kaling in their lives. We love you, Mindy!
(Image via Dia Dipasupil/Getty Images)
- Kyla Killackey, YH Contributing Writer