WOMEN WE LOVE: Michelle Yeoh
Written by Kyla Killackey. Published: May 03 2019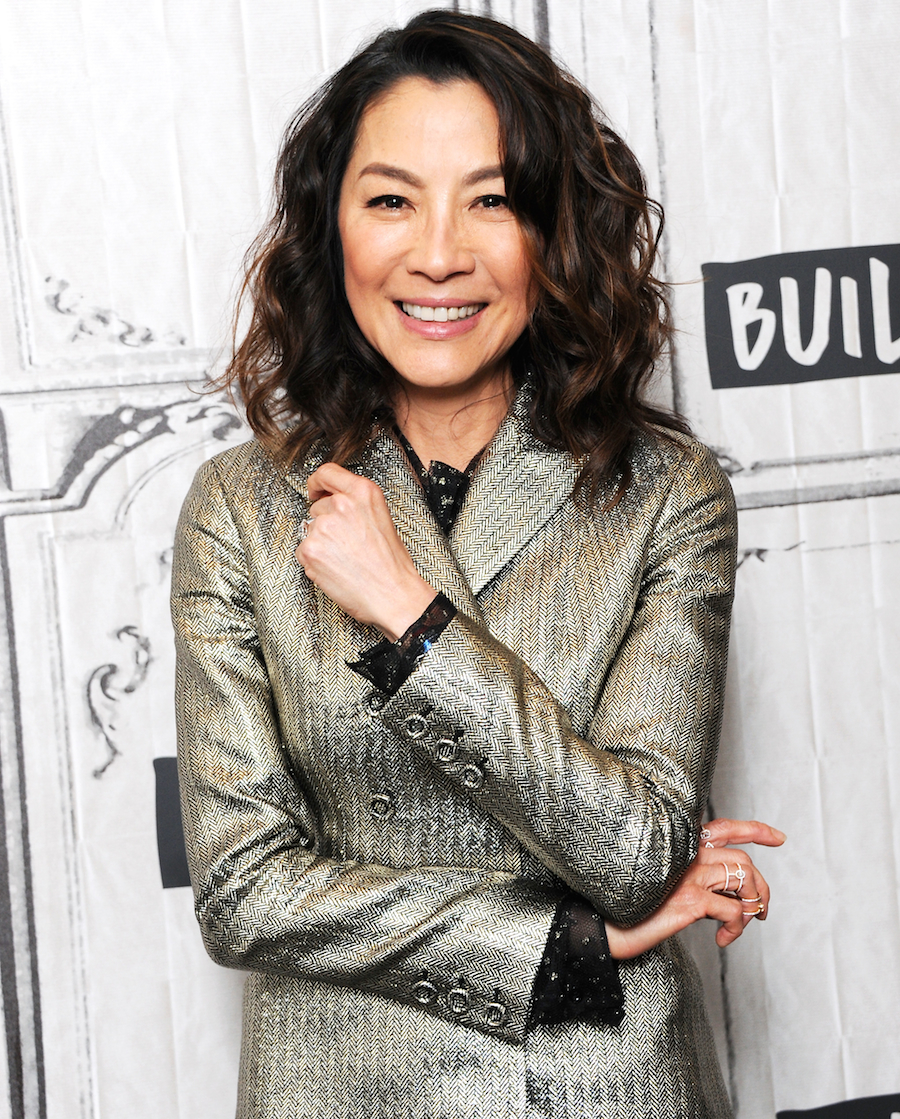 (Image © Desiree Navarro/WireImage/Getty Images)
Michelle Yeoh has had a long and storied career, and even after four decades in the entertainment industry, she doesn't show any signs of slowing down. She is a multilingual, multitalented queen and it's time we did a deep dive into just how much she's accomplished.
Born in Ipoh, Malaysia, Michelle lived there with her parents until, at 15 years old, they relocated to the United Kingdom and she set off on her path to stardom. There, she studied at the Royal Academy of Dance in London, majoring in ballet to follow her dream of becoming a professional ballet dancer. Unfortunately, a spinal injury brought an end to her dancing, so she changed her attention to choreography and creative arts, which, spoiler alert, worked out pretty well for her in the end. In 1983, at just 20 years old, Michelle was crowned Miss Malaysia, which brought her even closer to the world of acting, and soon she was booking big gigs like a pro.
She shot to fame in the early-1990s after starring in a series of action films out of Hong Kong in which she -- get this -- performed all of her own stunts. What a boss. In 2000, things really started heating up when Michelle won the BAFTA Award for Best Actress for her role in the martial arts film Crouching Tiger, Hidden Dragon. The movie was a surprise international success, becoming the highest-grossing foreign-language film produced overseas in American history, winning over 40 awards and pulling in 10 Oscar nominations. It was a very big deal, a huge step forward for representation in Hollywood, and gave us the gift of Michelle Yeoh.
Michelle, who already spoke Malay and English, learned Cantonese and Mandarin forCouching Tiger, Hidden Dragon, and has since starred in countless English, Mandarin, and Cantonese-language films. Honestly, where does she find the time? With this newfound international fame, Michelle went after bigger and bigger roles, appearing in Memoirs of a Geisha (2005), Reign of Assassins (2010), The Lady (2011), Crouching Tiger, Hidden Dragon: Sword of Destiny (2016), Star Trek: Discovery (2017), and most recently, in the blockbuster hitCrazy Rich Asians (2018).
She was also offered the role of Seraph in the two sequels of The Matrix, but when she had to back out due to scheduling conflicts, they gave the role to a man instead; pretty rude, if you ask me. Next on the docket, Michelle has signed on to appear in the next four (yes, FOUR) Avatar sequels as scientist Dr. Karina Mogue.
Michelle Yeoh is a true powerhouse and an inspiration for so many around the world. Rotten Tomatoes even voted her the greatest action heroine of all time in 2008… so she may be small, but boy is she mighty. As an actress and producer, Michelle has been a leading voice in the fight for greater representation of diverse ethnicities and genders in entertainment and could probably give even the best action stars a run for their money in a face off. We can't wait to see what she tackles next!
- Kyla Killackey, YH Contributing Writer