WOMEN WE LOVE: Julie Andrews
Written by Jasmine Liu. Published: March 14 2019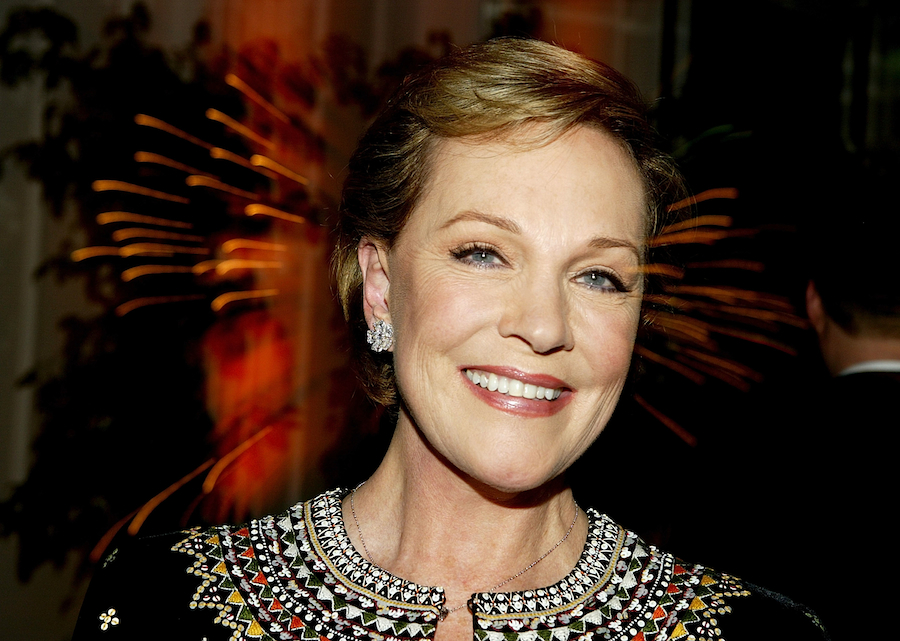 (© Mondadori Portfolio/Getty Images)
Whether you're 10 years old or 70 years old, you've heard the wondrous, jolly name of Julie Andrews. She's one of those stars that was cherished when she first graced her presence in the film industry and is still, if not more, just as cherished.
Andrews is best known for Mary Poppins and The Sound of Music, but she has been performing in one way or another since the age of 10, and got her start on the brink of age 19 on the English stage where she starred in the musical The Boy Friend. In 1956, she starred in My Fair Lady as Eliza Doolittle, where she honed her craft and strengthened her now-legendary voice. Playing that role earned her a Tony Award nomination for best actress in a musical, though it wasn't enough to land the part in the film version (boo!).
As her career skyrocketed from her first couple roles, Andrews received a call from P.L. Travers, the author ofMary Poppins, who, according to Andrews, felt Julie was too pretty for the part... but had the perfect nose!
Playing the iconic role of Mary Poppins did wonders for her career. But she still had to audition amongst other actresses for Maria in The Sound of Music, including Doris Day andGrace Kelly. Hollywood made the right decision this time, though, casting her as the charming and whimsical Maria, making everyone who watched the film fall in love with her.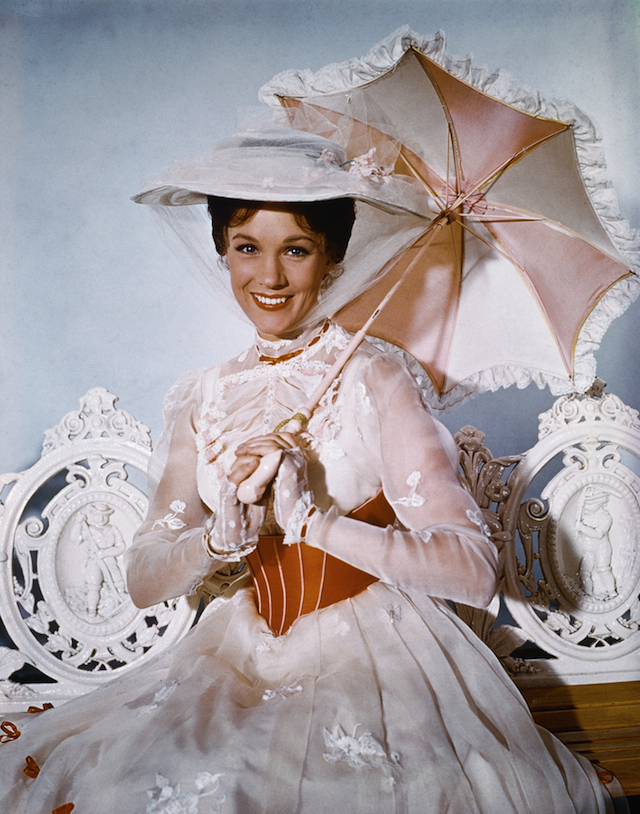 (© Bettmann/Disney/Getty Images)
Andrews went on to win the Golden Globe (ironically in the same Best Actress category as Audrey Hepburn for My Fair Lady), and the Oscar for her role in Mary Poppins. The films, along with her name, became classics as they embodied an iconic and lively time period.
And, of course, we can't forget to acknowledge her as the Queen inThe Princess Diaries series, playing Mia's (Anne Hathaway) sophisticated grandmother.
As Andrews has remained triumphant and relevant after all these years, she is getting another deserving award. She will receive the Golden Lion for Career Achievement at the 76th Venice Film Festival.
"I am so honored to have been selected as this year's recipient of the Golden Lion for Lifetime Achievement," Andrews said in a statement. "The Venice Film Festival has long been recognized as one of the world's most esteemed international film festivals. I thank the Biennale for this acknowledgement of my work, and I look forward to being in that beautiful city in September for this very special occasion."
The festival director, Alberto Barbera, proposed this award for her. "it must be remembered that Andrews went out of her way to avoid remaining confined as an icon of family movies. She accepted roles that were diverse, dramatic, provocative, and imbued with scathing irony," said Barbera.
The festival is set to run August 28 through September 7.
Congratulations to this beloved actress! We love you so very much, Julie!
(Top image © Carlo Allegri/Getty Images)
- Jasmine Liu, YH Contributing Writer