Where Are They Now: Your Favorite Childhood Halloween Icons!
Written by Andi Ortiz. Published: October 19 2020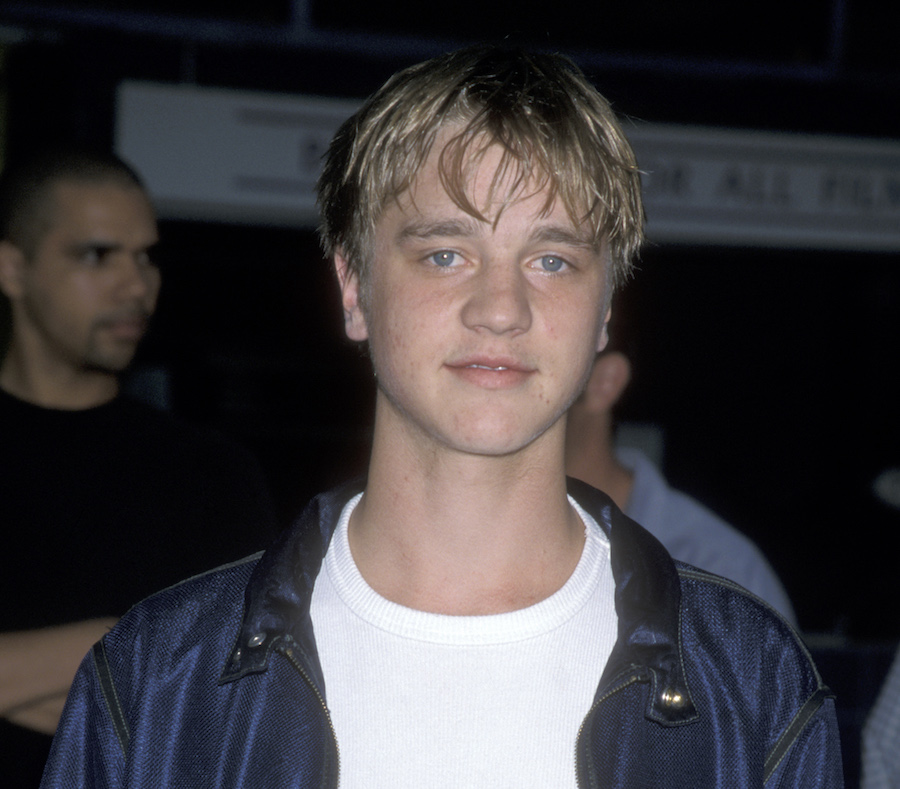 ( © Ron Galella/Ron Galella Collection via Getty Images)
During Spooky Season, there are some movies you have a moral obligation to watch. It could be once, it could be every night in the month of October, but it'll happen. Maybe it's Hocus Pocus or The Addams Family. Maybe it's Halloweentown orTwitches. Whatever your taste is, there's at least one you can always return to.
And in returning to them, you get to return to your favorite characters. But with each year, you start to realize something. To us, the stars of these films will be forever frozen in time as their characters. But the reality is, most of them have families of their own now. Our iconic Halloween heroes are all grown up, and, by extension, so are we.
Let's check in on some of our favorites, shall we?
1. Christina Ricci
In the '90s, there was one Queen to rule them all when it came to Halloween:Christina Ricci.
Between playing Wednesday Addams in The Addams Family movies and Kat Harvey in Casper, there's no way to not see her on your television at this time every year. But brace yourself – Christina Ricci is now fully grown. In fact, she's officially as old as her on-screen mother Anjelica Huston was when The Addams Family first came around!
That said, anyone for an Addams Family reboot, this time with Ricci as Morticia? Show of hands?
Fortunately, Ricci has never left us, and she's never forgotten her Halloween roots. Since her days as a teen starlet, Ricci has gone on to star in a ton of spooky flicks, including Sleepy Hollow andThe Lizzie Borden Chronicles. These days, she's still going strong, with a new project currently in pre-production!
2. Devon Sawa
Starring alongside Christina Ricci in Casper – though only very briefly – was Devon Sawa. As the human form of Casper The Friendly Ghost, Sawa's time on-screen was short but memorable. From "Can I keep you?" to his wonderfully '90s haircut, Devon Sawa became the object of MANY many affections.
Like Ricci, Devon Sawa has had no trouble finding work over the years, including another Spooky Season classic, Final Destination. Beyond his on-screen work, Sawa is now a dad! Sawa and his wife Dawni have been married for six years and have two children. You can find him on Twitter, where he'll even post some of his dad shenanigans.
Me "Can you go ask your mom is she fed the dogs their crunchies"

My four year old "MOM!!! DID YOU FEED THE DOGS THIER CRUUUUUUUUNCHIIIIIEES?!!!!!!!!!!!!!!!!"

— *sigh*

— devon sawa (@DevonESawa) October 13, 2020
3. Omri Katz
When you're the virgin who lights the Black Flame Candle, you tend to go down in history. But since Hocus Pocus, Omri Katz, who played Max Dennison, has largely been quiet.
Minus a few short film and TV appearances, Katz pretty well left Hollywood behind after Hocus Pocus. He's now a hairdresser who lives his life to the fullest but, sadly, off social media.
4. Thora Birch
Contrary to her on-screen brother, Thora Birch, who played Dani Dennison in Hocus Pocus, has stayed very much in the limelight. She's been working steadily since her role in the Halloween classic, most notably in the Oscar-winning movieAmerican Beauty. She recently returned to her spooky roots with a 9-episode stint on AMC's "The Walking Dead".
5. Vinessa Shaw
Rounding out the OTHER, non-witchy trio of Hocus Pocus isVinessa Shaw, who played Allison in the film. Like Birch, Shaw has continued to work steadily since Hocus Pocus, picking up a supporting role in Showtime's "Ray Donovan" in 2014.
Shaw is now married to Kristopher Gifford and the pair have one son together.
6. Dakota Fanning
Arguably one of the scariest Halloween films we were given in the early-2000s was Coraline. Those button eyes just… stick with you. As, of course, does Coraline herself.
Dakota Fanning voiced the character, and has only gotten more popular since the film's release. She went on to play Jane in the final three Twilight films, and is currently starring in "The Alienist" on TNT. Fanning is also narrating and executive producing a new series on Quibi called "Last Looks", in which real-life crimes in the fashion industry are discussed.
7. Haley Joel Osment
"I see dead people." -- Quite possibly the most terrifying four words spoken in any movie ever, and especially when delivered by then 11-year-oldHaley Joel Osment. 1999's The Sixth Senseblew our collective minds, and not JUST because of that crazy twist at the end. Osment's portrayal of a troubled kid tormented by ghosts made him an instant star.
But, as with most child actors, the transition to adult roles wasn't the easiest. Luckily, though, HJO has seen a recent career renaissance, with memorable roles in Amazon's "The Boys" and a return to the spooky fare that made him famous as a zombie in FX's "What We Do In The Shadows".