"Gilmore Girls" Turns 20: In Defense Of Team Logan!
Written by Andi Ortiz. Published: October 18 2020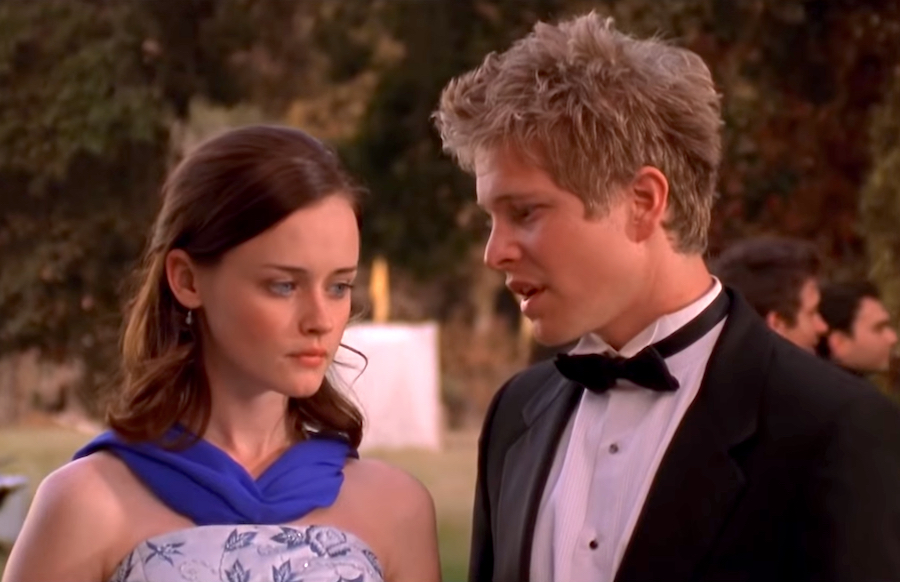 ( © The CW/Warner Bros. Television)
Oy with the poodles already! "Gilmore Girls" is officially 20 years old!
The show celebrated the milestone anniversary earlier this month, giving fans a chance to look back on everything they loved. From coffee coffee coffee to Kirk's crazy antics to Lorelai's quick wit, there's a lot to love in Stars Hollow. But even 20 years later, there's still one thing that fans can't agree on: who Rory's best love was.
Here's my truth; I was always on Team Logan. It's not the popular choice, it's not even necessarily the right choice – I can recognize that. But still, it's how the chips fell for me, and a whole subsection of fans. But hear us out on this. Logan isn't all bad!
To preface, we aren't talking 2016 Revival Logan. That wasn't a good look, and it definitely wasn't the Logan we knew in the original series. We're talking OG Logan, who always did the absolute most for Rory. When we met Logan in Season 5, he was simply the spoiled rich boy who avoided any and all responsibility and commitment.
But when Rory came around, he was more than happy to change his ways. Logan was a guy who had never been in a real relationship, and yet he committed himself to Rory. Did he have a few missteps? Yes. Were they bigger than most guys might have? Also yes. Sleeping with an entire bridal party is not the move, Logan.
But it was his first relationship. He had a lot of learning to do and, to his credit, he did it. He learned from every mistake he made and consistently worked toward being better for Rory. That said, he also encouraged Rory to be better. He encouraged her to take risks and to step outside her comfort zone.
There were sometimes consequences, as he and Rory didn't necessarily make great decisions, but they faced them together, and Logan protected Rory where he could. At times, Logan even protected the world from Rory. Remember that scathing article she wrote after meeting Logan's wealthy friends? After reading it, Logan immediately called Rory on how cruelly it was written. He challenged her preconceived notions and forced her to open up her worldview – and accept her privilege. As Logan points out, for as much as Rory seemed to have a disdain toward those born with advantage, she was inherently just as lucky. She went to the best schools, she had a respected family name, and, as a result, had every chance to meet the right people. It's a reality check that Rory sorely needed.
Was Logan as romantic as Dean? Not necessarily. But more often than not, Dean went over the top. Let's not forget, his idea of a perfect date night was Rory dressing like a '50s housewife and making him dinner.
Was Logan as sharp as Jess, matching Rory and Lorelai's humor at every turn? He came close, but not quite. Jess had a quick wit, and his banter with Rory was legendary. It's hard to beat, but Logan gave Jess a run for his money.
No, Logan wasn't perfect. But really, no guy is. Still, he was great for Rory, and those of us on Team Logan will stand by that for another 20 years.
You can stream "Gilmore Girls" now on Netflix!