When Artists Make Beautiful Music Together (Repeatedly!)...
Written by Raffy Ermac. Published: April 21 2014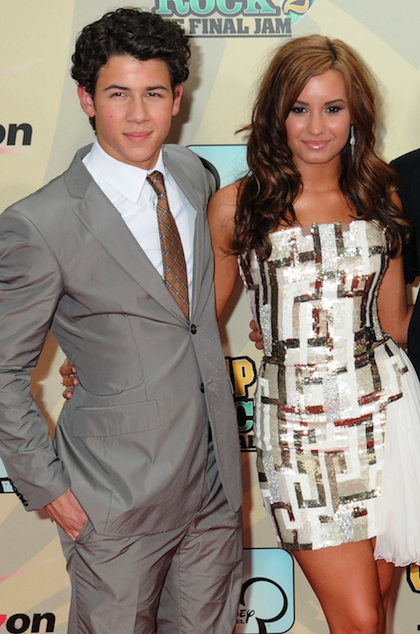 As fans, we all know the thrill when artists and bands collaborate with one another, especially when the artists and bands in question are ones we love individually. But once they are put together, be it a nationwide tour or just a new song, it's like our hearts literally explode from the feelings of sheer and utter excitement/happiness/emotional instability.
Here are some of our fave musical acts, who, despite the odds, are always willing to work with each other and be friends for years on end.
Eminem x Rihanna
Em and Rih have already teamed up for a total of four songs ("Love the Way You Lie", "Love the Way You Lie Pt. II", "Numb", and "The Monster") and are not just stopping there. The two are set to embark on a three-city tour together in August of this year, and fans are more than happy to see two of the biggest names continually make music and do big things together.
The 1975 x The Neighbourhood
These two extremely popular and up-and-coming indie bands toured together for a good part of last year and the start of this year, and that chemistry is something extremely special, especially for two bands who sound so different yet have a clear idea in each of their collective heads as to who they are as musicians. What all these guys helped prove is that just because you are contemporaries doesn't mean y'all can't be friends.
5 Seconds of Summer x One Direction
The four-piece from Australia opened up for the 1D guys on their tour last year and are now set to do it again this year. Who wouldn't though? After their introduction to the mainstream pop/rock scene via their One Direction pals, 5 Seconds of Summer have jumped to new heights in terms of popularity.
Demi Lovato x Nick Jonas
The two have known each other since their Camp Rock days many, many moons ago, and although both their sounds have matured since then, it's good to see their friendship has remained the same, if not stronger. Who wouldn't want to go see a Demi Lovato show and have Nick Jonas come out and perform with her as a surprise guest (something he frequently does)? It's like you get two amazing musicians for the price of one!
Beyoncé x Jay Z
We can't even count the number of times music's mega couple have collaborated together in the studio. Do we even need to though? Everything they ever do together is always good. As it should be -- the twoare married, after all, and make everyone jealous and admiring all at the same time…
Who are some of YOUR favorite frequent musical collaborators?
(Photo via WENN)
- Raffy Ermac, YH Staff