'This is Paris': Paris Hilton To Debut New Documentary!
08-29-2020 by Wayne Sampson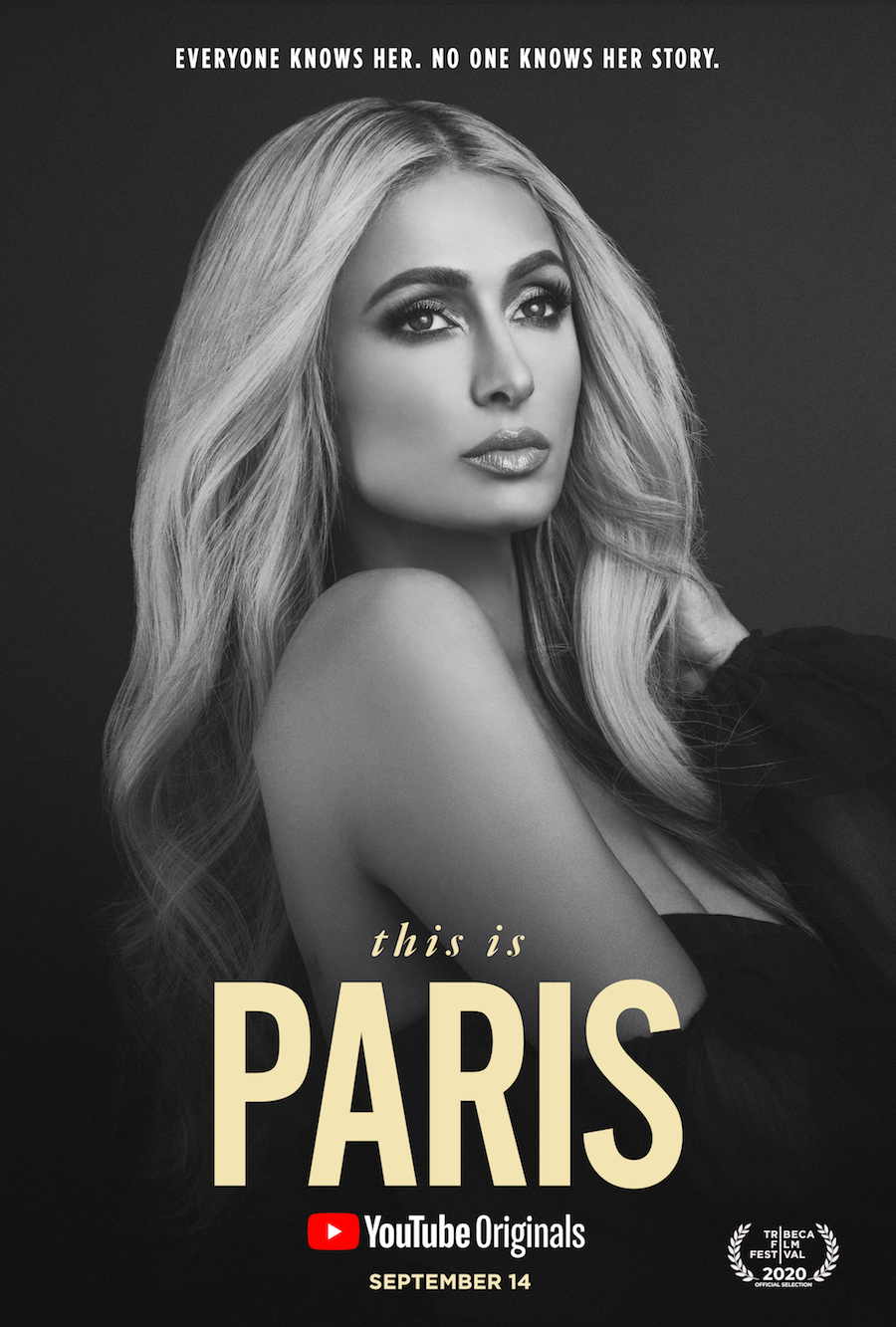 ( © YouTube Works)  
Paris Hilton. Global Icon, Reality TV Star, DJ... These are just a few labels you can refer to her as. She is also an heiress to the Hilton Hotels, which would make her a millionaire. So, why would she choose to expose herself to the world in such a vulnerable way? Perhaps it was a way to make her own career and money away from the Hilton fortune.

In her upcoming documentary, This Is Paris, she speaks about her years growing up in the iconic Waldorf Astoria Hotel and sneaking out into the NYC nightlife. This rebellion made her parents send her to a boarding school in Utah. Subsequently, as she reveals in the doc, while she was at the Provo Canyon School, Hilton claims she was abused, both mentally and physically, by staff. Yikes. Her classmates from the boarding school will appear and share their experiences too.
Before COVID-19 put us all on lockdown, Paris and the doc's producers attended a press event where Hilton admitted that most of her public persona was a carefully crafted character. This is Paris producer Aaron Saidman said, "The film, in a way, is a response to that early persona and the character that she was portraying." He continued, "It's an attempt to deconstruct that and learn who she is as a woman and what she's been through. That complex nature of a human being that we often don't stop to examine because they're a celebrity or an icon."
The heiress burst into global fame in the early-2000s with her hit TV show, "The Simple Life", which also featured bestie Nicole Richie, daughter of hit-record maker and "American Idol" judge Lionel Richie. The show ran from 2003-2007 and birthed a career for Hilton to be an early "influencer", the buzzword we all know today. Every week, the two wealthy socialites would struggle to do manual, low-paying jobs such as cleaning rooms, farm work, serving meals in fast-food restaurants, or work as a camp counselor. It was wildly entertaining for me and my friends to watch.
The reality show gave Paris a "public persona" as a dumb blonde. Most of us assumed that's who she really was; it's called a "reality show", right? Not exactly. We will hear from her own mouth on who she really is, AKA a smart businesswoman and business mogul. I love a good documentary that gives us the "inside story" of a celebrity's life. So, I will be right in front of my laptop when it streams.
The YouTube Originals documentary premiered back in April at the Tribeca Film Festival, but the rest of us will finally be able to check it out on September 14 for free. Personally, an early Paris Hilton fan, I am totally excited to see this.
Watch the trailer below!