"The White Lotus" Season 2: What's Next For HBO's Summer Hit!
08-20-2021 by Emily Blake & Katie Marzullo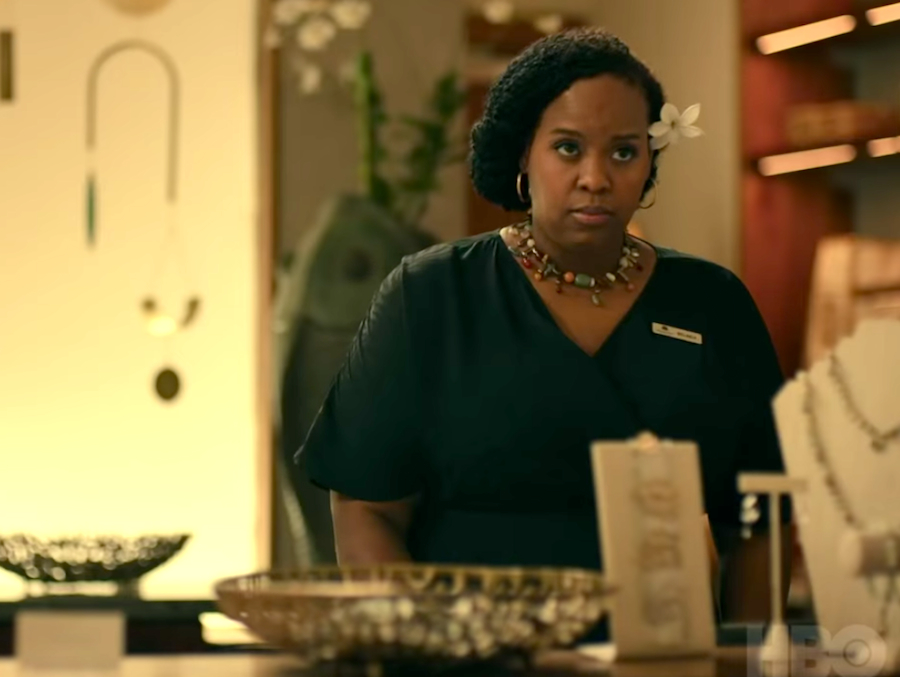 (HBO)
It seems like everyone who is living on this planet lately has either followed or binge-watched "The White Lotus" on HBO. Whether you have been keeping up with the show since it premiered on July 11 or became aware of after seeing meme after meme after meme of the show's theme song, it can't be denied the total Gorilla Glue grasp this series has had on everyone. 
To my pleasant surprise, I became fully hooked on the show too. I guess it makes sense that this show and I are a perfect match, since "The White Lotus" stars [*Lady Gaga voice*] the incredible, show-stopping, never the same Jennifer Coolidge.
So basically, I joined for Jennifer Coolidge, then stayed for the dramatic, satirical, and totally unique plot. It seems like everyone else is walking that same line: "The White Lotus" has its funny one-liners and cool visuals to screenshot and post on Instagram, and it also has the ability to suck you in. I loved watching Sydney Sweeney's iconic and Instagrammable character too. I was done with 6 episodes one day later, which is full proof a show is captivating. But does it mean everyone is satisfied with how this season concluded?
The creator of the show, Mike White, received some backlash about how this first season ended. White has said that he "accept(s) the criticism", which is refreshing, but what does that mean for Season 2?
Wait, Season 2?! Well, for those of you dying to know more about what happened to, say, Rachel and Paula, who both returned to their toxic relationships in the final episode, you might be disappointed to learn that we're probably never going to have an answer to those questions, as White and HBO have indicated that the characters we came to know and love(?) these last few weeks will be left behind and Season 2 will follow a whole new set of wacky vacationers at a different White Lotus property, essentially making this an anthology series. We're certainly hoping to see a familiar face or two from Season 1 pop up in the second season, though! Say, for instance, spa manager Belinda, who seems to be the new de facto manager of the Hawaiian White Lotus resort following Armond's death -- will she make an appearance in Season 2 to oversee operations at the new property? Fingers crossed!
We will have to wait and see how this all unfolds, but in the meantime, I'll be imagining what the new resort could possibly look like (and I personally will be manifesting that it's just as "wild" of a Mike White ending as this last season)!