The Truth Behind Regina King's 'One Night in Miami'!
01-29-2021 by Tania Ortiz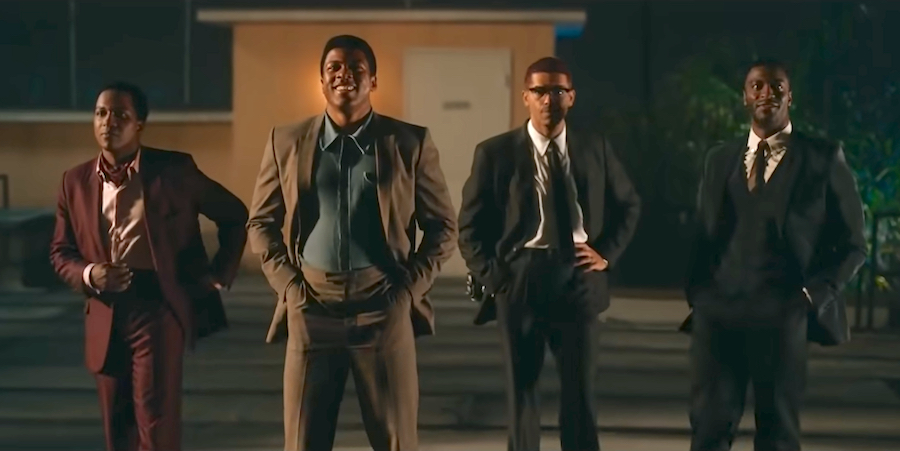 ( © Amazon Prime Video)  
Regina King's directorial debut, One Night in Miami, is centered around the meeting of 4 real-life icons. The film is an adaptation from Kemp Powers's play of the same name, following boxer Cassius Clay(Eli Goree)—later known as Muhammad Ali—civil rights leader Malcolm X(Kingsley Ben-Adir), singer Sam Cooke (Leslie Odom Jr.), and NFL starJim Brown (Aldis Hodge), who all end up in a motel room on February 25, 1964, after Clay wins the title of Heavyweight Champion of the World. Instead of celebrating Clay's triumph, the group of four decide to stay in and have a deep conversation about race, faith, and what it means to be equal.
Most of the film is a fictional account of what happened that night, but aspects of it borrow from history. So which parts of the film happened, and which didn't?
Did they really meet in Miami?
We might not have been in the room where it happened, but the four men did meet. Cassius Clay and Malcolm X were great friends; the civil rights leader served as a spiritual advisor to Clay. The two had met in 1962 and Malcolm X took the opportunity to draw attention towards the movement. All four of them had known each other before the night that would go down in history.
Was there ice cream involved at the hotel?
This part is true. As screenwriter Kemp Powers told Harper's Bazaar, "Little details of the night show up in various biographies. One little fact that's true is that all they had was vanilla ice cream." One of the reasons they had only had ice cream was because of Malcolm X's faith not allowing alcohol.
Was Sam Cooke's "A Change Is Gonna Come" inspired that night in Miami?
It might seem this way in the film, but unfortunately the song was not based on the conversation he has with Malcolm X. Cooke was inspired to write the track after his band was turned away from a hotel in Louisiana due to the color of their skin.
One Night in Miami is available to stream on Amazon Prime.