The Oddest Social Media Quarantine Trends, Ranked!
04-27-2020 by Devi Ruia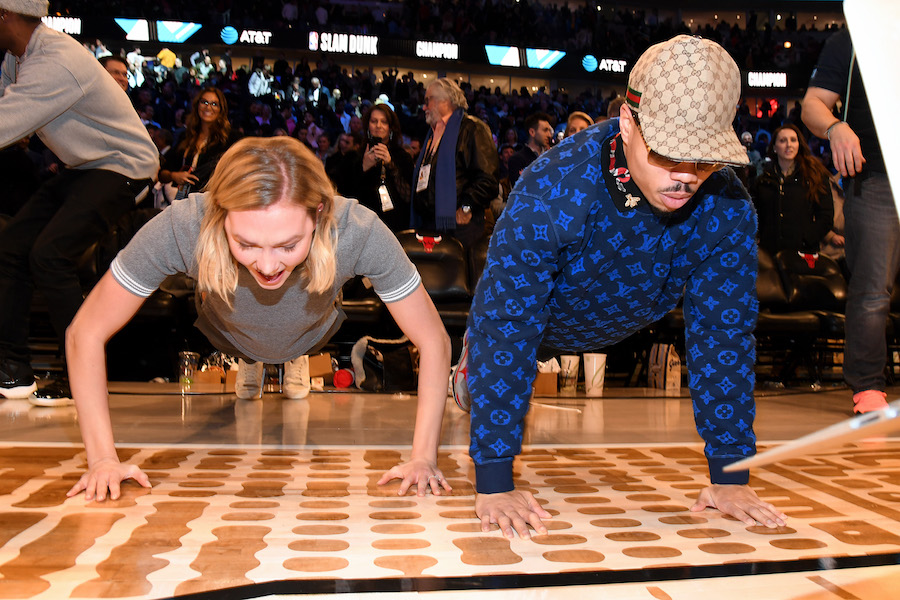 ( © Kevin Mazur/Getty Images)  
It's safe to say that a lot of us have spent the past couple months with a lot more free time on our hands than we're used to thanks to the various ways that COVID-19 is disrupting everyday life. That extra time has led to wildly long Instagram stories flooding our timelines with various "challenges", many of which don't make any sense.

I don't really begrudge them because we all need something to fill the empty hours, but I will say that it seems like, based on these challenges, we're finding the oddest things to fill our time with. So here are the oddest quarantine induced social media trends ranked:
4. The BINGO Games
The BINGO games popping up on everyone's Instagram stories are one of the latest in these social media challenges. Various BINGO games relating to activities or schools or jobs are popping up for people to fill out based on whether they have or have not experienced one of the things on the board relating to their activity/job/school. These aren't the weirdest of the challenges by any means, they're just very random.
3. The Push-Up Challenge
The push-up challenge came about early on in the age of social distancing. People were filming themselves completing push-ups and then tagging friends to do the same.
Full disclosure: I was tagged in the challenge by the mom of one of my friends, who was able to do way more push-ups than I can. So maybe my avoidance of this challenge is more to do with lack of ability than finding it weird. Still, clicking through the stories of a bunch of people doing push-ups is not ideal.
2. Toilet Paper Hacky Sack
I have no idea who came up with this challenge, but I hope they're all right because they must have been really bored.

This challenge involves playing hacky sack with a roll of toilet paper and then tagging friends to do the same. Really, though, it just means that we have to watch people fail at kicking around one of the scarcest resources in the time of quarantine.
1. Draw a Taco/Carrot/Orange
This challenge is another very odd choice that people came up with. It involves drawing a food item (I've seen tacos, carrots, and oranges) and then tagging others to do the same and posting all of them on your story. It's completely random and a bit nonsensical, but occasionally you do get to see a good artist go all out on their little oranges.
Have you done any of these challenges? Tweet us!