The Lorde We All Know & Love Is Back With "Stoned at the Nail Salon"!
07-27-2021 by Emily Blake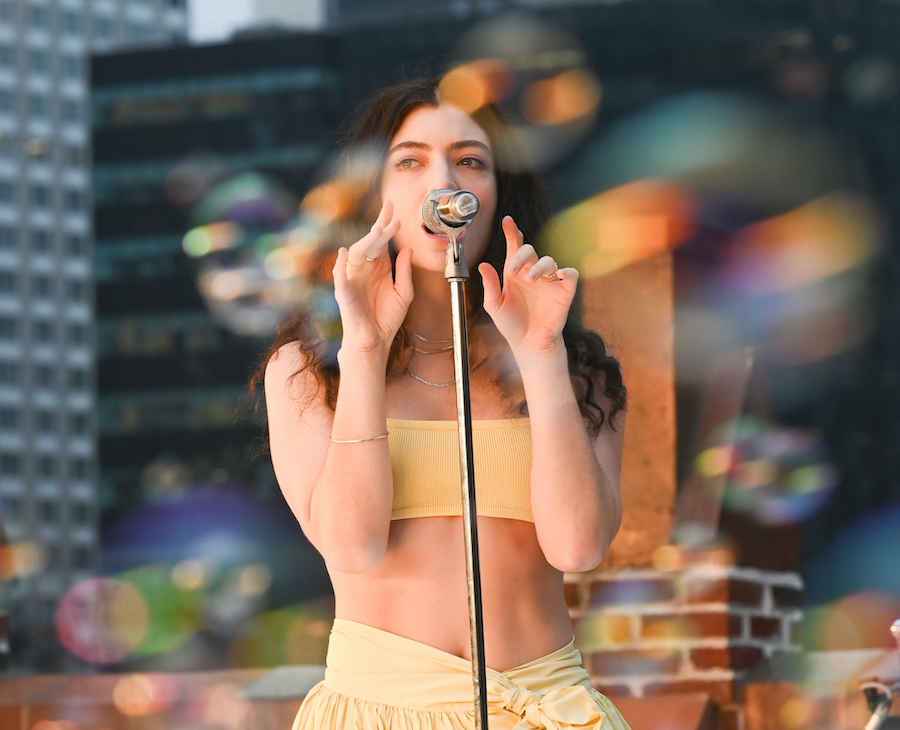 ( © Scott Kowalchyk/CBS via Getty Images)  
Last week, Lorde released her highly-anticipated single "Stoned at the Nail Salon", and we literally can't get enough of it. 
To be honest, after her recent single "Solar Power" became more popular for it being a TikTok audio meme ("can you reach me? no, you can't!") than for being a legit good single (which it is), I was a little scared about whether this latest song would miss the mark. Especially after Lorde had not released an album since Melodrama in 2017, the standards were set super high. "Solar Power" was full of Lorde's beautiful vocals and had a cute music video, but not even close to being the hard-hitting iconic single we were expecting from the person who literally invented Melodrama.
But "Stoned at the Nail Salon" picked up where "Solar Power" left off and was everything we hoped it would be: emotional, catchy, and even references her more angsty and hard-hitting lyrics in her iconic former albums, like Pure Heroine. It's the perfect combo of the chill vibes of "Solar Power" (and the same iconic album cover) but with a little more to talk about. It's not that "Solar Power" isn't a bop, but Lorde finally gave all of her fans on the older end of Gen-Z something to resonate with. It's like we are growing up with her. I mean, how am I supposed to hear the lyrics "'Cause all the music you loved at sixteen you'll grow out of / And all the times they will change, it'll all come around" and not get in my feels? Thanks, Lorde. You took me back to when I was crying to the lyrics to "Ribs" in my bedroom when I was 15.
Solar Power, Lorde's third studio album, drops August 20!